The Barbells and Burgers Podcast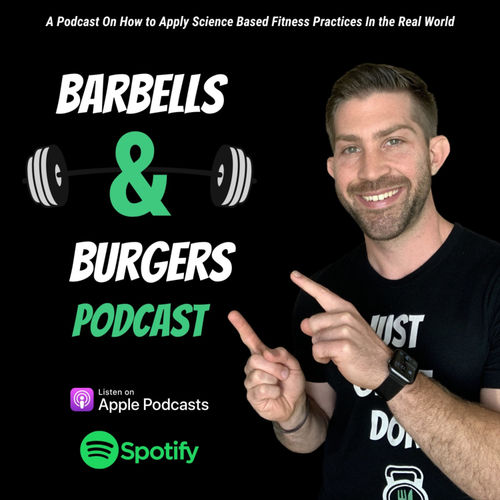 Shane Hubbard
"health & fitness"
The Barbell's and Burgers Podcast is all about brining you the science based principles of nutrition, fitness, and weight loss while also making it relatable to your own life so you can get the most optimal and sustainable results possible!
Wondering where to start with The Barbells and Burgers Podcast? Fans of the podcast have clipped their favorite moments: check out a list of the best episodes below. Want more podcast clips?
Get the Shuffle app.
Best Episodes
58: Unf*ck Yourself and Get Sh*t Done
Jan 11, 2021
" Different workout plans for different time commitments"
5
1
1
. Don't forget to rate and comment on the podcast before you go! . The Simple 60 Challenge www.shanehubbardfit.com/simple60 . Free Fat Loss Calculator . www.shanehubbardfit.com/calculator . Link to My YouTube Channel https://www.youtube.com/c/Shanehubbardfit . Let's Connect on Social…
Read more
Check out similar podcasts