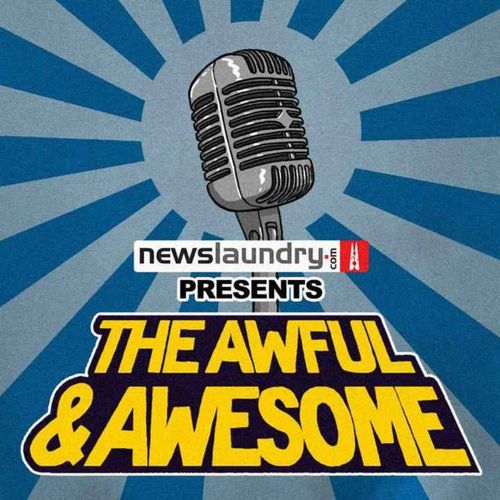 The Awful & Awesome Entertainment Wrap
A weekly wrap up of consumable and non-consumable entertainment curated, especially for the internet age. Hosted by Abhinandan Sekhri and Rajyasree Sen. Click here to support Newslaundry: http://bit.ly/paytokeepnewsfree See acast.com/privacy for privacy and opt-out information.
Popular episodes
Awful and Awesome: Best of 2020-21, Part 6
Dec 1 • 33:32
Ep 231: Old, Dhamaka, Promising Young Woman
Nov 25 • 01:09:28
Ep 230: Dune, Jai Bhim, Dave Chappelle's The Closer
Nov 10 • 01:16:30
Awful and Awesome: Best of 2020-21, Part 4
Nov 3 • 28:53
This week, Awful and Awesome producer Jude Weston looks back at his favourite moments from the podcast over the past year. From Abhinandan's pronunciation of Charlie Puth to our two hosts striking a bet, here are some of his top picks....
Awful and Awesome Ep 229: Sardar Udham, Rashmi Rocket, Dabur ad controversy
Oct 28 • 01:12:16
Ep 228: Squid Game, House of Secrets, Break Point
Oct 20 • 01:05:00
Ep 227: No Time To Die, Scenes From a Marriage
Oct 13 • 01:02:20
Ep 226: Thalaivii, Bell Bottom, Only Murders in the Building
Oct 7 • 01:10:11
Ep 225: A Marvel-ous episode
Sep 23 • 01:13:35