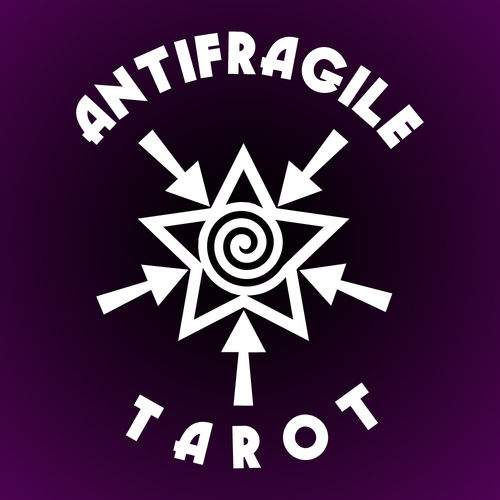 The Antifragile Tarot Podcast
Religion-and-spirituality
Join your resident card-slinger, Susannah, in twice monthly (ish) rambling sessions and the occasional interview all about witchy stuff, tarot, the occult, practical magic, deck reviews... you get the idea.
Popular episodes
Mercury in Gatorade
Jan 15 • 27:41
Interview with Nefertiti Rising Apothecary - Mental Health and Spirituality
Aug 1 • 51:03
Nefertiti Rising Apothecary was gracious enough to do an interview with your resident cardslinger! We chat about mental health, spirituality, emotional vampires, artistic creation and more. This was recorded a few months ago so some of the timing mentions are a little outdated now (forgive baby noises in the background). Follow Nefertiti Rising here:
www.nefertitirisingapo...
On Spiritual Gifts (Whether You've Got Em or Not)
Jul 17 • 25:49
Random Versus Intentional Card Draws
Jun 1 • 23:23
Medical Advice Using Your Gut and A Pack of Cards
Apr 1 • 18:22
Nightmare Before Christmas Deck Review
Feb 9 • 31:28
Friends, Loved Ones, and Boundaries
Nov 19 • 32:31
The Story of the Suits
Oct 20 • 32:05
When Things Are Unclear, What to Believe?
Sep 24 • 34:37