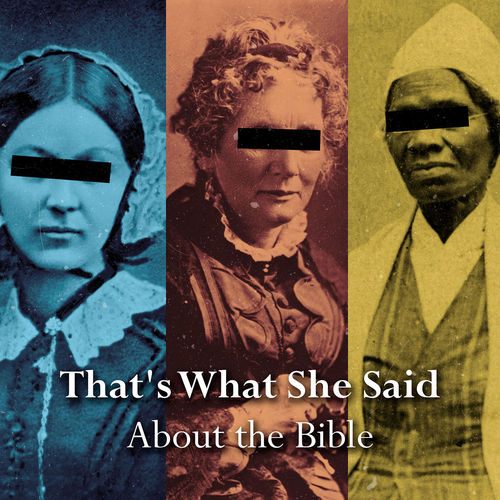 That's What She Said (About the Bible)
Religion-and-spirituality
That's What She Said (About the Bible) is a Wycliffe College podcast devoted to telling the stories of historical women who taught others about the Bible, from the pulpit, and from the page. What did they write? What did they say? And why have we never heard of many of them?
Popular episodes
Mary Cornwallis - Voice of a Mother
Jul 20 • 47:52
Elizabeth Rundle Charles - Translating Luther as Grief Therapy
May 2 • 01:00:08
Josephine Butler - From darkness to light: Embracing texts of terror
Apr 21 • 50:21
Josephine Butler is well known for her social activism in advocating for the rights of women, especially the welfare of prostitutes, and less known for the role religious convictions played in her life and advocacy work. She was a courageous activist who dared called men and women of England to listen to the cries of the  oppressed and marginalized using the Bible as her e...
Jarena Lee - Paul Certainly Meant that Women Did More than to Pour Out Tea!
Mar 8 • 45:51
Harriet Beecher Stowe – The Semi-Colon Club
Feb 28 • 45:02
Harriet Beecher Stowe, born in 1811, is the author of the internationally acclaimed, Uncle Tom's Cabin. Stowe's interpretation of the Bible brings together the distinctive male world of the academy and church that she accessed through her father and later her husband and the distinctive women's culture of nineteenth-century America. Harriet was one of the most popular writ...
Introduction - There Are No Women Biblical Interpreters?
Feb 28 • 26:13