Swan Signal - A Bitcoin Podcast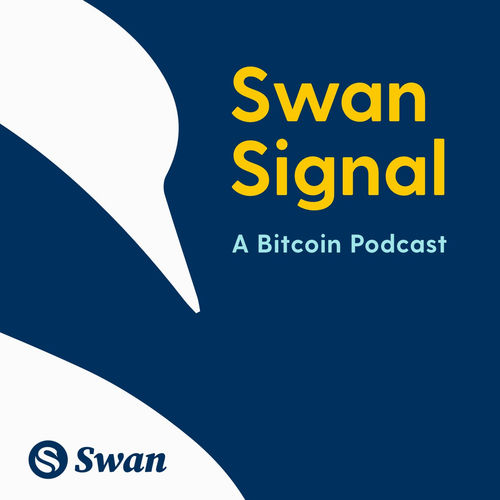 Swan Bitcoin
technology, business, education
Swan Signal pairs up great Bitcoiners for compelling discussions that are unique on the Bitcoin content scene. Every week we broadcast Swan Signal Live Twitter, YouTube, Facebook, and Twitch. Then we publish the audio here. Enjoy!
Wondering where to start with Swan Signal - A Bitcoin Podcast? Fans of the podcast have clipped their favorite moments: check out a list of the best episodes below. Want more podcast clips?
Get the Shuffle app.
Best Episodes
Escape Velocity - Preston Pysh and Andy Edstrom - Swan Signal Live E46
Jan 21, 2021
"When to sell bitcoin "
1
Preston Pysh, host of the Investor's Podcast, and Andy Edstrom, author of "Why Buy Bitcoin" discuss the lates Bitcoin, macroeconomics and finance news. There's a reason these two guys are regulars on the show. 🔥🔥🔥 .Swan Signal Live pairs great guests for compelling discussions about Bitcoin and…
Read more
Check out similar podcasts