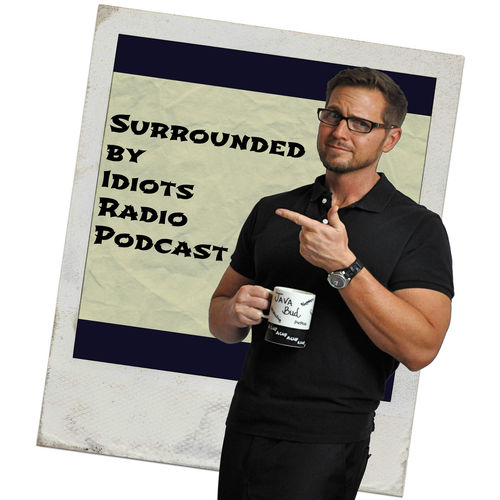 Surrounded by Idiots Radio Podcast
Society-and-culture • Business
This show is designed to Entertain, Educate and Enlighten you to rise above the roadblocks and confusion and live life on your own terms.
Popular episodes
Amazing Books That Can Change Your Life
Sep 23 • 00:00
This week, I decided to share with you the most amazing books I have ever read AND the one big mistake most people make when they buy a self-help book....
Why Do Relationships Fail After 3 Months?
Sep 15 • 08:56
Why do some relationships fail so quickly when they begin so insanely great?...
How to Be Less Angry With People
Sep 8 • 12:47
This week's podcast episode is all about the power of controlling your thoughts and emotions even though the world seems to be unraveling at the seams....
Improving Your Fashion Sense and Online Image
Sep 1 • 10:19
This week Tony welcomes Patrick Kenger, a professional style and image consultant....
The Key to Better Relationships is All About Expectations
Aug 26 • 07:12
Well, actually we are all instinctually programmed to feel this way…you can thank our caveman forefathers....
Worst Dating Advice Ever
Aug 20 • 09:32
This week Lexi and I share the worst First Date Advice we have ever received or heard some "expert" say....
Mad Skills for Mastering Relationships
Aug 13 • 11:51
This week's podcast episode exposes the secret ingredient needed to master your relationships, regardless if you are:...
Single at 40 and Lonely?
Aug 4 • 12:02
Take it from me…I've been there…Single at 40 … lonely … thinking I'm too old to find anyone now....
In Your 30's and Single … Is There Hope?
Jul 26 • 12:31
In this week's podcast I answer a question a lot of my client's have right now…...
Top 10 Regrets in Life By Those About To Die
Jul 15 • 19:47
According to a fantastic book by nurse Bronnie Ware, interestingly enough, most people about to die have 5 similar regrets....