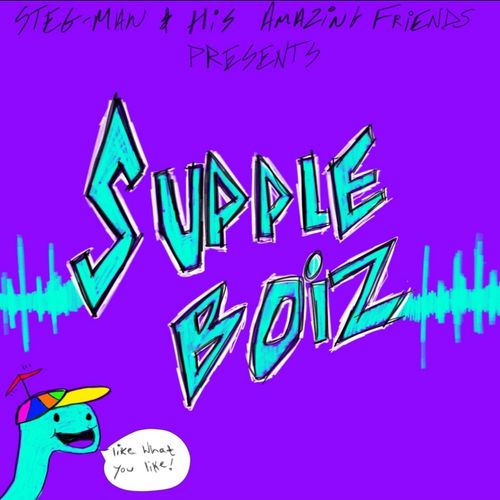 Supple Boiz
Arts
Join Supple Boiz Griffin Sheridan and Ethan Smith for a new weekly show where they get to discuss all the things Ryan Stegman won't let them talk about on their other show!
Popular episodes
The Great Supple Catch Up of '21
Dec 3 • 53:13
IT'S THE RETURN OF THE SUPPLE BOIZ!...
Supple Spotlight: Aaron Moorhead & Justin Benson
Jun 29 • 01:25:35
DID SOMEBODY ORDER A SUPPLE OR TWO?...
Griffin Makes Ethan Watch the MonsterVerse (2014-2021)
May 19 • 01:30:56
THE SUPPLE BOIZ ARE BACK!...
EPISODE XX: FALL OF THE SUPPLE BOIZ
Mar 16 • 01:18:23
SUPPLE LORE RECAP #1
Mar 12 • 22:23
PREVIOUSLY ON SUPPLE BOIZ......
Supple Safdie Special
Jan 27 • 01:34:11
WOW! THESE ARE GOOD MOVIES!...
How I Learned to Stop Worrying and Love Reaction Videos
Dec 31 • 01:15:38
THE BOIZ GET REACTIONARY...
SUPER SIZED SUPPLE SUGGESTIONS
Dec 7 • 01:06:55
SO MANY THINGS TO SUPPLE SUGGEST!...
Superman Rewind
Nov 9 • 01:18:11
THE BOIZ READ THE DUMBEST THING OF ALL TIME!...
Favorite Horror Films (SPOOKY BOIZ)
Nov 1 • 01:33:24