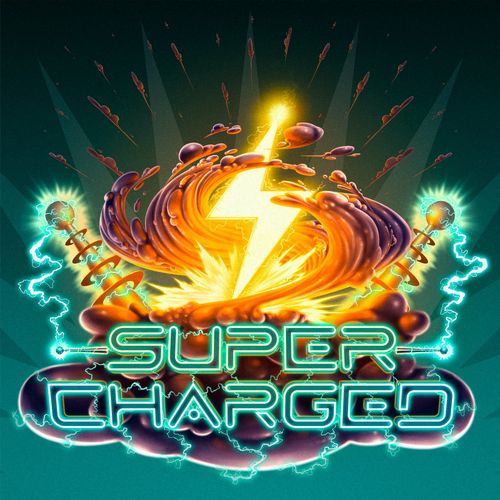 Supercharged
Technology • News • Business
Supercharged is an investigative series exploring power, conflict, and the people who are driving change. Season one examines the electric vehicle market and how Tesla is forcing the entire automotive industry to adapt and rapidly embrace an electric future.
Popular episodes
Introducing So Watt?
Dec 7 • 05:23
When was the last time you thought about the energy you use? About the car you drive? And about all the appliances and gadgets we have in our homes? We often take energy for granted but the network that keeps our lights on is undergoing a massive transformation. Hosted by comedian Andy Saunders, So Watt? questions everything you thought you knew about energy… and explores ...
Introducing Gameplay
Oct 5 • 03:09
Gameplay is a podcast about video games and the virtual worlds that power culture and community. It's a documentary show, using long form storytelling to explore a variety of narratives from the world of games. Gameplay speaks to the ability of games to create immersive experiences and social connection. Episodes are released every two weeks....
Mission Critical
Dec 24 • 48:51
Insane Mode
Dec 24 • 38:40
Autopilot
Dec 17 • 46:48
The rise of electric vehicles is set to go hand in hand with the introduction of autonomous technology. Whilst most manufacturers are holding off on releasing self-driving features in their cars, Tesla is enabling their cars now so they can make them fully autonomous via a software update. So, is Tesla's consumer-first approach the right path to true autonomous driving?...
Production Hell
Dec 17 • 57:32
Since the original Roadster, Tesla has struggled to produce enough cars to meet the demand from customers. Building a car manufacturer from scratch is hard, and if there was any car to highlight that difficulty it was the popular Model 3. As Elon would say, 'Welcome to Production Hell'....
Tesla's Vision
Dec 10 • 36:17
Nikola Tesla invented everything from the AC induction motor to the Tesla coil. He is one of the most underrated geniuses from history. Tesla's inventions completely changed the way we perceive the world, and 60 years after his death, inspired a small car company in California to name their entire business after him....
The Apple of Cars
Dec 10 • 35:26
Supercharged - Trailer
Nov 20 • 02:35