Stuff They Don't Want You To Know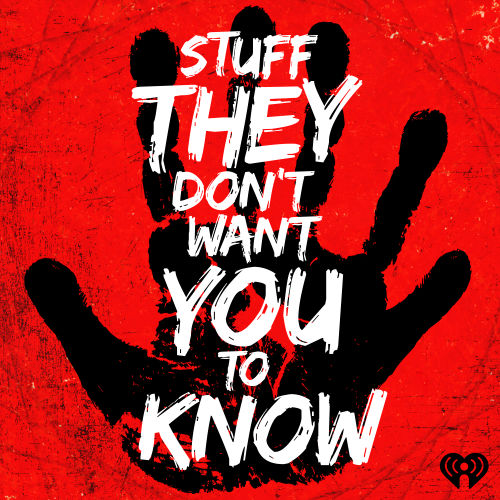 iHeartRadio
"society & culture"
From UFOs to psychic powers and government conspiracies, history is riddled with unexplained events. You can turn back now or learn the Stuff They Don't Want You To Know ... an audio podcast from iHeartRadio.
Wondering where to start with Stuff They Don't Want You To Know? Fans of the podcast have clipped their favorite moments: check out a list of the best episodes below. Want more podcast clips?
Get the Shuffle app.
Best Episodes
CLASSIC: Cults (You've Never Heard Of)
Nov 10, 2020
"Cult vs. religion"
What's the difference between a cult and a religion? What are some of history's strangest cults? Are there any secret cults in the modern day? In this week's classic episode, Ben and Matt are (accidentally) prescient. Learn more about your ad-choices at https://news.iheart.com/podcast-advertisers
CLASSIC: Deep Underground Military Bases
Nov 17, 2020
"Disaster preparedness was chic in 1950 and is even more so now!"
Is the world really littered with underground military bases? How many are active today? Is it possible to find them on your own? Join Ben and Matt as they dive deep (underground) in today's classic episode. Learn more about your ad-choices at https://news.iheart.com/podcast-advertisers
Check out similar podcasts