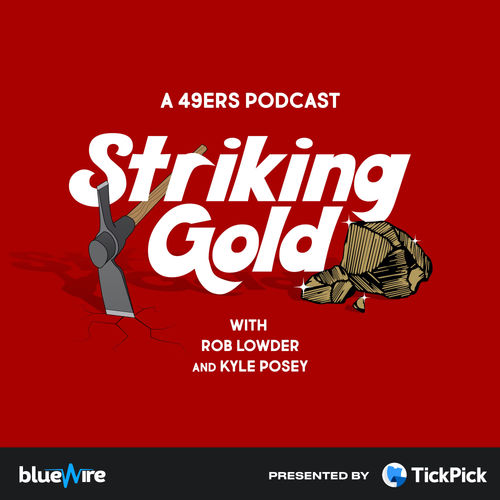 Striking Gold: A 49ers Pod
Sports • News
Striking Gold is dedicated to covering the San Francisco 49ers. Rob Lowder of Blue Wire and Kyle Posey of Niners Nation, both credentialed media covering the team on the ground, come together for down-to-earth analysis of the five-time Super Bowl Champions.
Popular episodes
49ers Implode Against Seahawks
Dec 6 • 42:01
Ignore The Records, It's 49ers vs Seahawks
Dec 3 • 55:47
49ers Outduel Vikings, Improve Playoff Odds
Nov 30 • 01:12:01
Vikings a Must-Win for 49ers?
Nov 27 • 52:43
49ers Stomp Jaguars And Rightfully So
Nov 22 • 48:19
The 49ers' Run Must Begin Now
Nov 19 • 52:34
49ers Still Own The Rams
Nov 16 • 38:28
49ers Fall Flat Against Shorthanded Cardinals
Nov 9 • 01:07:48
Insights from 49ers Players, Coaches
Nov 5 • 51:44
49ers Beat Bears, End Losing Streak
Nov 1 • 47:17