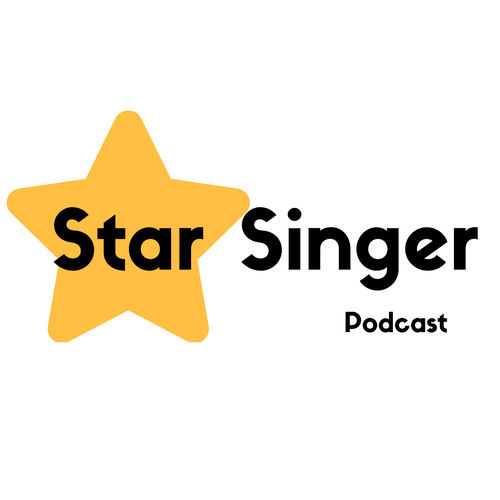 Star Singer; Voice Lessons, Singing Lessons and Tips About Singing
Arts • Education
This podcast is for singers who want to improve their performances and auditions. Your host, Tiffany VanBoxtel helps you to bring out your best performances and continue to improve your singing through tips, training, and guest experts. Subscribe for a new episode every Tuesday.
Popular episodes
312: How To Identify Problems and Offer Solutions In The Voice Lesson
Nov 23 • 23:24
THE most important job of a voice teacher is to not only inspire and encourage singers, but to actually help them to sing better. One of the biggest challenges that new, and even experienced, voice teachers have is identifying the problem and offering singers EMPOWERED solutions and giving feedback in a way that helps singers to feel more comfortable and confident....
311: How You Can Be An Amazing Voice Teacher - even if you feel unqualified
Nov 16 • 17:57
310: How I Created A Life I Love Teaching Voice Lessons - And How You Can Too!
Nov 9 • 28:44
If you are a singer who is thinking about teaching voice lessons, then this episode is for you! It was and is quite a journey and I am excited to share it with you!...
309: Dramatically Improve Your Singing With This Simple Process
Nov 2 • 23:01
Worried about how you sound? Constantly feeling stuck in your singing journey and not sure what to do next? Use this simple process to get out of your head and create a plan of attack so that you can become the confident singer that you were meant to be!...
308: What Your Vocal Training Is Missing: 1 Simple Tweak For Big Breakthroughs
Oct 26 • 18:55
If you've ever felt like your singing isn't improving fast enough - this 1 tweak in your training process, focusing on concepts instead of wondering which vocal exercises to do, will make a HUGE difference for you!...
307: How To Love Your Voice and Your Singing Journey
Oct 19 • 20:35
306: Songwriter First: Claiming The Identity of A Pro Singer - with Andrea Stankevitch
Oct 12 • 36:27
If you've ever felt like you don't identify as a singer or you are a better songwriter and you just kind of sing because you want your songs to get out there. Or, if you've always considered your voice to be second to your piano playing, this episode is for you!...
305: How To Release Your Expectations For Better Vocals
Oct 6 • 16:29
304: 3 Crucial Things To Trust To Be A More Confident Singer
Sep 28 • 20:54
Singing is an inside job. Your voice is part of your body, your essence, your person - and if you want to become a more confident singer, here are 3 things that you can start working on today to get closer to appreciating the singer that you want to be and the singer that you already are....
303: Ego and The Voice Lesson
Sep 21 • 34:14
In this episode, we are going to explore the role that ego plays inside the voice lesson and the relationship between singer and teacher....