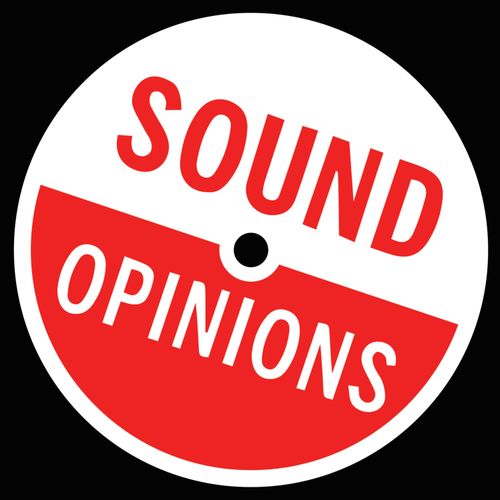 Sound Opinions
Music • Society-and-culture • Arts • Technology
Take two nationally respected rock critics, the latest music news, personal commentary, and exclusive interviews and performances, add a huge pile of records old and new, and the result is Sound Opinions, where people who love music can come together.
Popular episodes
The first American band signed to 4AD
Dec 1 • 06:19
Aimee Mann's Five Essential Albums, Opinions on Robert Plant & Alison Krauss
Nov 26 • 51:13
Hosts Jim DeRogatis and Greg Kot are big fans of Aimee Mann's songwriting so they've asked her to choose five albums that shaped her artistic outlook. She shares those albums and what they meant to her at different points in her life on this episode....
The story of Karen Dalton
Nov 24 • 40:57
Songs About Giving Thanks, Opinions on IDLES & Courtney Barnett
Nov 19 • 51:07
With Thanksgiving coming up, hosts Jim DeRogatis and Greg Kot share some of their favorite songs about giving thanks. Plus they review highly anticipated new albums from Courtney Barnett and IDLES....
Jim remembers a lesser-known Motown diva
Nov 17 • 06:52
Buried Treasures, Opinions on ABBA & Goat Girl
Nov 12 • 51:21
It's that time yet again! Hosts Jim DeRogatis and Greg Kot love to share newly released music that they've uncovered, Buried Treasures. This week, they've got a fresh batch of songs to add to your playlist. Plus, a conversation with Holly Mullineaux, bassist for the English post-punk band Goat Girl. The band's 2021 album, On All Fours, is one of Jim and Greg's favorites of...
A soulful cover of a spooky song
Nov 10 • 04:57
Miles Copeland of I.R.S. Records on R.E.M., The Police and More, Plus Opinions on Brandi Carlile & Parquet Courts
Nov 5 • 51:23
As a co-founder and executive at I.R.S. Records, Miles Copeland found success in the 1980s with a roster of artists ranging from R.E.M. to The Police to the Go-Go's. Hosts Jim DeRogatis and Greg Kot talk with Miles about his influential career and his new memoir. Plus, Jim and Greg review some new music from Brandi Carlile & Parquet Courts....
A Chicago band that spurred an entire genre
Nov 3 • 05:10
The Velvet Underground with Dir. Todd Haynes, Opinions on Ray BLK & illuminati hotties
Oct 29 • 51:11
Hosts Jim DeRogatis and Greg Kot have long praised The Velvet Underground as one of the most important bands of the rock era. This week they review the new documentary film on the band and interview director Todd Haynes. Plus they review new albums by Illuminati Hotties and Ray BLK....