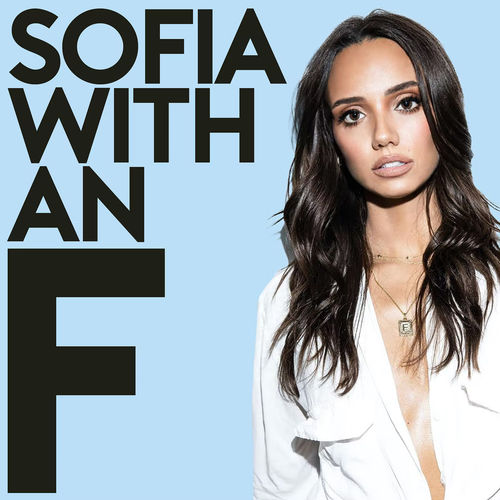 Sofia with an F
Comedy • Society-and-culture
Sofia Franklyn is back from the dead and is here to stay b*tches. Listen in as Sofia dives into the explicit details about sex, mental health, her personal life, and everything you don't want to talk about at the dinner table. No borders, no filters. Removing taboos and virginities every Thursday.
Popular episodes
57: A Slootmas Gift Guide
Dec 2 • 01:13:40
Santa baby, I want a yacht, and really...that's not a lot...
56: Save Our Sloots
Nov 24 • 44:12
Let's play 21 questions? ...
55: So I F*cked Up My Last Interview. Let's talk.
Nov 18 • 51:53
TW: Eating disorder thoughts and behaviors...
54: Potential Breakup Song
Nov 11 • 54:27
Breakup with your girlfriend, I'm bored...
53: The Backshot Basics
Nov 4 • 01:11:31
Send her back to her boyfriend with a hand print on her…....
52: They Always Come Back
Oct 28 • 01:01:14
One time she punched me in the face…it was awesome...
C13Features Presents: Treat, Starring Kiernan Shipka
Oct 26 • 03:01
A perfect town comes with a terrifying price. From C13Features comes Treat, a podcast movie starring Kiernan Shipka as Allie West, an unpopular teenager who is dealing with issues beyond her years while struggling to fit in with her seemingly perfect small town. But, on one Halloween night, everything changes, and she discovers that her town's idyllic image comes at a dead...
51: A Slooty Halloween
Oct 21 • 56:46
COSTUME DO'S AND DONT'S... talking to you VS Angel...
50: Pu$$y Eating Playbook (and the Untold Story of Sofia with an F)
Oct 14 • 50:29
IT'S YO BIRTHDAY SO I KNOW YOU WANT TO RIIIIDE OUT...
49.5: The Laws Of Playboys ft Robert Greene
Oct 7 • 59:00
Mile high club? Sofia has entered the NO FLY CLUB...