Social Media News Live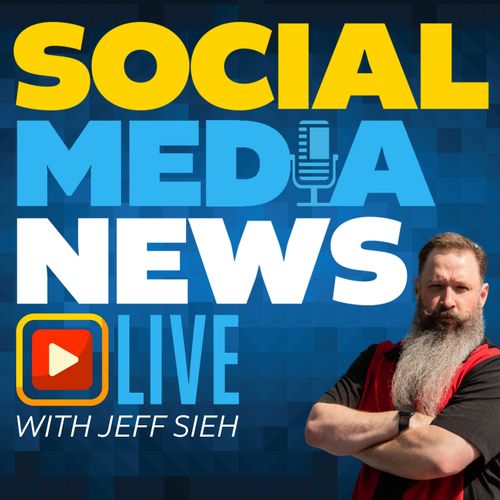 Jeff Sieh
business, education, news
Social Media News Live keeps you up-to-date on what's happening in the world of social media! We talk with industry experts, innovators, creators, and storytellers about the latest social media tools, tips, and tactics. We broadcast live so YOU can ask the questions that matter most to you and your…
Read more
Wondering where to start with Social Media News Live? Fans of the podcast have clipped their favorite moments: check out a list of the best episodes below. Want more podcast clips?
Get the Shuffle app.
Best Episodes
Monetizing and Growing on YouTube with Luria Petrucci
Jan 30, 2021
" "
1
Jeff Sieh and Erik Fisher are joined by Luria Petrucci. They discuss YouTube's $30 Billion Payout to Creators, Artists, and Media Organizations over the past three years, Hashtag Landing Pages, and new YouTube…
Read more
Check out similar podcasts