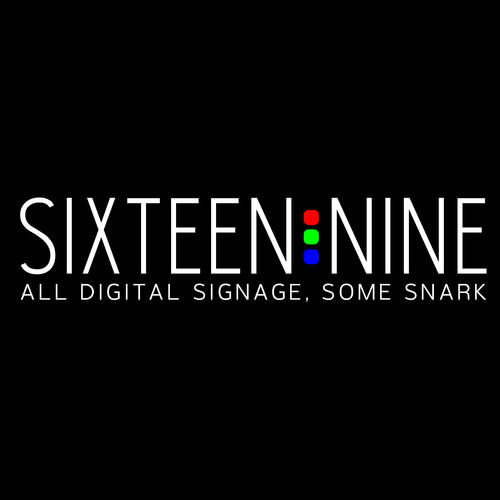 Sixteen:Nine - All Digital Signage, Some Snark
Technology • Business
This digital signage podcast is the audio extension of Sixteen:Nine, an online publication that's been documenting the growth and filtering the BS of the digital signage industry since 2006.
Popular episodes
Toni Viñals, NSIGN.TV
Dec 8 • 33:55
Niko Sagiodinos, SMIL Control
Dec 1 • 35:06
Saurabh Gupta, Ultraleap
Nov 24 • 37:13
If you have been in the industry for a while, you'll maybe remember all the excitement around using gesture technology to control screens. That was followed by the letdown of how crappy and feeble these gesture-driven touchless working examples turned out to be....
Blake Sabatinelli, Atmosphere TV
Nov 17 • 37:09
Florian Rotberg, Invidis
Nov 10 • 36:47
InfoComm 2021 Roundtable: Tortured Terminology, With Three Daves, A Kim And A Chris
Nov 4 • 50:48
A virtual roundtable panel run last week during the InfoComm trade show pulled three Daves, a Kim and a Chris together to talk about the use and abuse of technology terms in digital signage and pro AV....
John McCauley, Velocity
Nov 3 • 34:00
Neil Emery, TrilbyTV
Oct 6 • 32:22
David Labuskes, AVIXA
Sep 22 • 36:32
Jackie Walker, Publicis Sapient, On QSRs
Sep 15 • 37:20