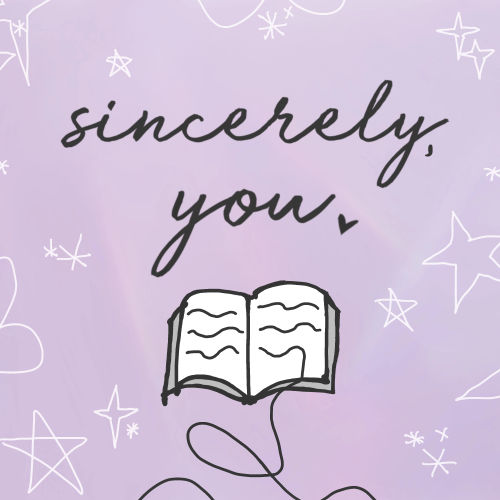 Sincerely, You
Society-and-culture
I read your anonymous diary entries and talk about the struggles many of us secretly go through. Body image, social media, anxiety, insecurities, relationships...growing up is hard whether you're 13 or 23. Let's talk about it.
Popular episodes
Emotional Responsibility
Aug 25 • 39:36
"A" lets other people's successes bring her down, "T" has an emotionally abusive friend, and "G" highlights the fact that most of us rely on others + social media for validation. ...
Struggling to Live in the Moment
Aug 4 • 44:35
"J's" constant anxious thoughts make it hard to be truly present, "M" has a hard time finding meaning in life's many moments, "I" regrets wasting time worrying about the future and hating the past, and "T" expresses how valuable each moment is. ...
Fear of Judgment & People-Pleasing
Jul 21 • 38:02
"S" puts on a different face for every person, "A" is easily affected by what others comment about them, "C" is constantly anxious about what people are thinking of them, and "P" feels like she has to maintain a perfect image in fear of letting others down....
Feeling "Stuck" & Numb
Jul 14 • 40:50
"M" expresses how every day feels painfully the same, "S" lacks all motivation to better herself, "J" feels too stuck in her depression to reach her goals, and "V" is taking a positive approach to finally overcome her numbing habits....
A Personal & Encouraging Q&A
Nov 11 • 27:44
My Instagram followers ask me questions about my life + general advice for things most of us struggle with daily. Join me for a candid, personal conversation about my journey, goals, and how to stay positive and self-loving. ...
Insecurities & Self Love
Nov 4 • 01:01:35
"B" hates everything about her face and body. "T" struggles with accepting a specific part of herself she thinks is ugly. "P" deals with a lifelong insecurity about her weight. "C" talks about an insecurity most of the world ignores. "F" deals with serious self-hatred and despises who she is. "A" finds a way to overcome her deeply rooted insecurities. 

Ahhhh, sweet insecuri...
Loneliness
Oct 21 • 37:09
"G" struggles with loneliness during quarantine. "B" has zero friends but longs for friendship. "A" wonders why her problems aren't good enough for anyone to notice. "I" has to be the tough one and constantly holds her emotions in. "K" desires someone to truly understand her on a deeper level.

Loneliness is something most of humanity feels in some form. Our simple longing f...
Anxiety, Worry, & Fear
Oct 14 • 38:46
"E" has a constant fear of the future. "P" struggles to tell others about her anxiety. "A" is terrified of her loved ones dying. "B" fears getting her heart broken again. "M" feels she has a perfect life but still struggles with severe anxiety. 

Anxiety sucks :-) I chat about how we can change the way we approach our anxiety and fears... and why we shouldn't be afraid of an...
Comparison, Social media, & Phones
Oct 7 • 38:18
"A" constantly compares her body to girls on Instagram. "M" feels like the only one without true friends. "G" struggles with a social media addiction that depletes her mental health. "M" desires a life of adventure but instead feels chained to her phone....
Boys, Sex, & Dating
Sep 30 • 39:56
"V" goes through heartbreak and struggles to find happiness. "P" searches for her worth outside of a relationship. "T" deals with being pressured into sex. "H" deeply desires to be in love. ...