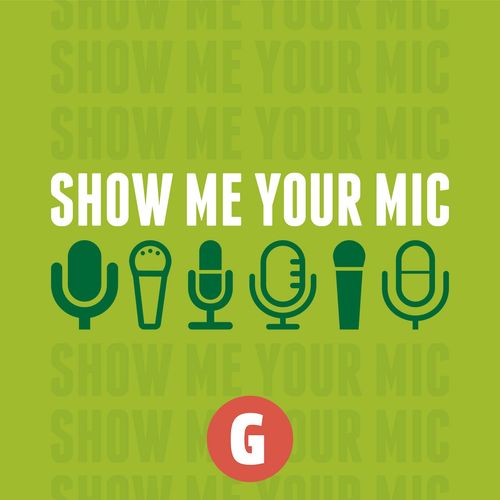 Show Me Your Mic
Technology
A show that talks to podcasters about gear, software, workflow, and philosophies behind podcasting.
Popular episodes
Attention Video Nerds - There Are Great Jobs For You in Podcasting!
Oct 21 • 00:00
Besides speaking into a mic, or editing audio, there are other great opportunities to work in podcasting. In this episode I talk about video editors and podcasting....
How to Not Run a Successful Podcast But Maybe How to Run Successful Podcast Business?
Oct 14 • 00:00
Attention Word Nerds - There Are Great Jobs For You in Podcasting!
Oct 7 • 00:00
Happy International Podcast Day 2020!
Sep 30 • 00:00
Black Lives Matter - Rebroadcast from Ladybugs.dev
Jun 10 • 00:00
CodePen Radio and Podcasting
Mar 28 • 00:00
This is a rebroadcast of Chris' guest appearance on CodePen Radio #215 with host Marie Mosley talking about how CodePen uses their podcast for marketing and brand support....
Luminating on the Luminary Announcement
Mar 7 • 00:00
Kyle and Chris talk about Kyle's new podcast introducing people (and Andrew) to basebll, Baseline. Then they get into the recent Luminary announcement and what they think it means for podcasting....
Three Requests for SMYM Listeners
Feb 19 • 00:00
A quick episode in your ear and out your brain with 3 things I want you to know - two are related to how I'd love to be able to help you and one is how you can join me on a journey to try something new....
Create Your Podcast Go Bag - Spotify Buys Gimlet and Anchor
Feb 8 • 00:00
We're talking Spotify of course, along with Gimlet and Anchor. Kyle and Chris have their lukewarm takes along with other Thursday thoughts on podcasting....
Growing Your Podcast in 2019 with Justin Jackson
Feb 1 • 00:00
Justin Jackson stops by to talk about Chris' new podcasters community, Castaways.Club, as well as the outlook for podcasting in 2019 from a marketing and product owner's standpoint....