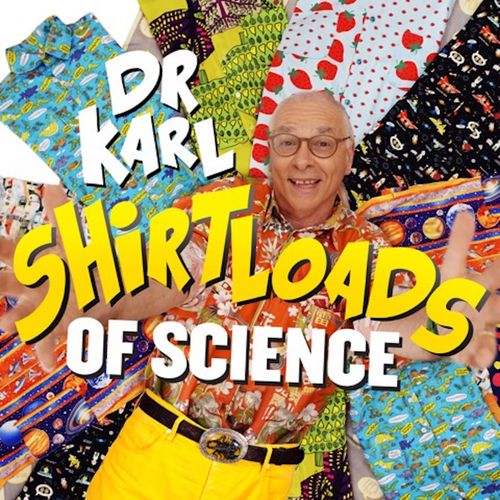 Shirtloads of Science
Science
Dr Karl's a curious optimist – a great combination for a science lover. Join him and his guests for weird facts, amazing conversation and remember, it's never too late for a happy childhood. https://drkarl.com/
Popular episodes
Cannibal Stars with Professor Lewis (265)
Nov 28 • 26:08
Covid comms with Professor Leask (264)
Nov 21 • 27:55
Planetary Climates close to home with Professor Tuthill (263)
Nov 14 • 24:13
Nobel Physics 2021 with Professor Tuthill (262)
Nov 7 • 23:06
Cyber Society with Professor Genevieve Bell (261)
Oct 31 • 28:03
Cybernetics meets anthropology - Professor Genevieve Bell loves blended disciplines. She is a renowned anthropologist, technologist, and futurist. She spent more than two decades in Silicon Valley. Her passion - making tech work better with humans and social systems. Too often technologists forget human needs or exploit weaknesses. Both can lead to disaster. Dr Karl in con...
AI Myths #4-6 busted with professor Toby Walsh (260)
Oct 24 • 23:03
AI Myths #1-3 busted with professor Toby Walsh (259)
Oct 17 • 23:38
Dr Bloom and women in science (258)
Oct 10 • 26:07
Australia's Chief Scientist, Doctor Cathy Foley (257)
Oct 3 • 31:13
What's eating Professor Davies ?
Sep 26 • 28:11