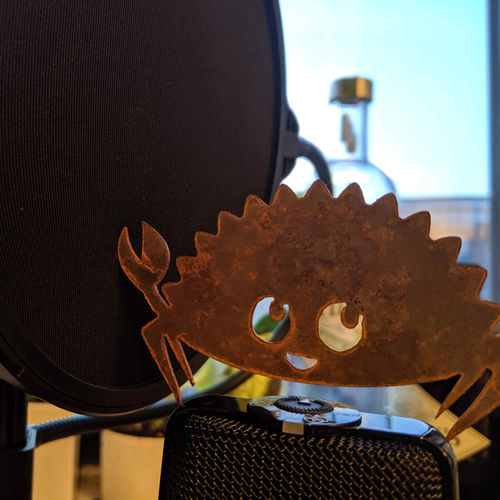 Rustacean Station
Technology
Come journey with us into the weird, wonderful, and wily world of Rust.
Popular episodes
Game Development with Herbert Wolverson
Nov 26 • 01:05:00
Error Handling in Rust with Jane Lusby
Nov 19 • 52:58
Allen Wyma talks with Jane Lusby, the Error Handling Project Group Lead, and also the Project Director of Collaboration at Rust Foundation....
Tokio Ecosystem with Alice Ryhl
Nov 12 • 01:08:50
Allen Wyma talks with Alice Ryhl, one of the maintainers of the open source project Tokio....
Hyper with Sean McArthur
Nov 5 • 01:05:18
Warp with Zach Lloyd
Nov 3 • 01:02:51
Allen Wyma talks with Zach Lloyd, the founder of Warp. Warp is a blazingly fast, Rust-based terminal that makes you and your team more productive....
Rust Web Development with Bastian Gruber
Oct 26 • 52:28
What's New in Rust 1.54 and 1.55
Oct 25 • 44:28
Jon and Ben discuss the highlights of the 1.54 and 1.55 releases of Rust....
History of Rust with Ben Striegel
Oct 22 • 01:32:39
Allen Wyma talks with Ben Striegel, a member of Rust's official community outreach team, about the history of Rust....
Gleam with Louis Pilfold
Oct 1 • 01:00:07
Allen Wyma talks with Louis Pilfold, the creator and lead designer of Gleam....