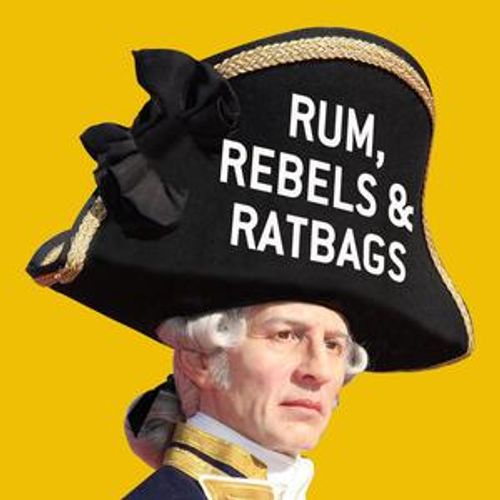 Rum, Rebels & Ratbags
Society-and-culture • History
Rum, Rebels & Ratbags is history not for the faint-hearted. Historian and author of 'Girt' David Hunt and ABC Radio Sydney's Dom Knight uncover the characters and events left out of your high school history class.
Popular episodes
Mothers of a nation
Jun 24 • 35:30
Let's call it Macquarie
Jun 23 • 39:59
The Bounty bastard
Jun 22 • 28:29
The man who bought Australia
Jun 21 • 46:36
Bass Straight?
Jun 20 • 32:30
The Eora ambassador and the rainbow warrior
Jun 19 • 37:36
Naked and starving
Jun 18 • 34:45
Tea, taxation, criminals and cannabis
Jun 17 • 34:00
Australia's worst serial killer
Jun 16 • 30:30
Sir Joseph Banks, the playboy botanist
Jun 15 • 29:54