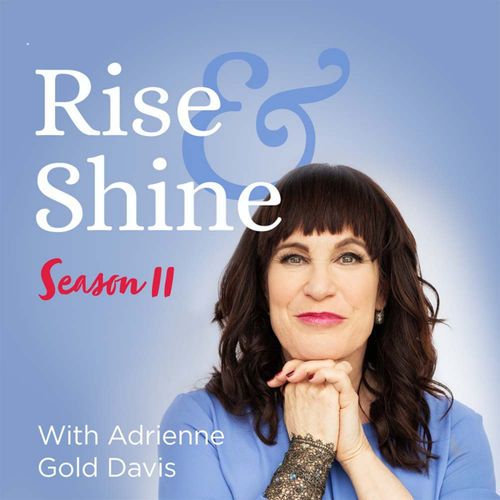 Rise & Shine with Adrienne Gold Davis
Religion-and-spirituality
Open your eyes. Center your soul. Refresh your mind. Start your mornings feeling nurtured and enlightened with Adrienne Gold Davis. Her universal lessons steeped in Jewish values will give you just the boost you need.
Popular episodes
Tradition, Tradition
Nov 17 • 09:54
The Sandwich Generation
Nov 10 • 11:57
How I Fell in Love With Israel
Nov 3 • 12:59
Art on the Bench
Oct 27 • 10:08
The Seeds We Plant
Oct 20 • 09:15
Shrinking our Ego
Oct 13 • 08:14
How might we shrink our egos and strengthen our humility? Adrienne Gold Davis finds inspiration in Jewish wisdom....
I am Worthy
Oct 6 • 11:12
How can we wake up each morning truly believing "I am enough" – and how can we gift that same knowledge to others? Adrienne Gold Davis explores....
The Social Media Makeover
Sep 30 • 10:46
How Time Spirals
Sep 23 • 10:31