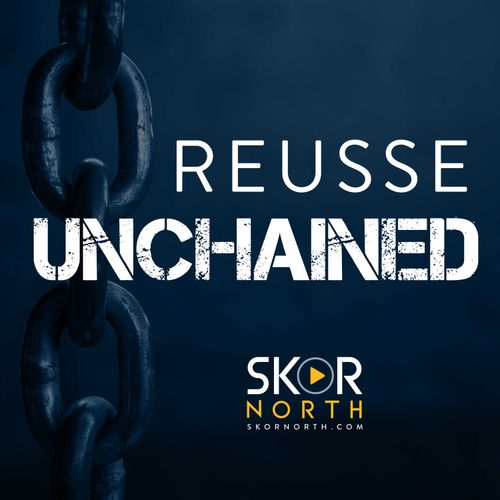 Reusse Unchained
Sports • Comedy
Reusse Unchained, Reusse on Baseball, and other entertaining clips from legendary Minnesota sports columnist Patrick Reusse, who talks all things Minnesota sports (Vikings, Twins, Timberwolves, Wild, Gophers, Lynx) on SKOR North. Hear more at SKORNorth.com.
Popular episodes
MNST: Justin Jefferson can play, Reusse is never too old to learn something new, and what's wrong with the Wild?
Nov 22 • 53:03
Reusse Unchained: It was a hell of a football game
Nov 22 • 32:07
Monday Night Sports Talk: Vikings win, Culture beats the Gophers, and we are classy!!
Nov 15 • 56:15
Reusse Unchained: Where are the minutes police?
Nov 15 • 55:58
MNST: Vikings and Gophers disappoint us, Aaron Rodgers, and Reusse would rather be a squirrel than a rabbit
Nov 8 • 46:54
Reusse Unchained: That's an unexplainable loss
Nov 8 • 59:50
Zim is in trouble, we have to fix baseball, and do we really need to add morbidly when labeling obesity?
Nov 1 • 51:28
Reusse Unchained: What was that?
Nov 1 • 56:49
Monday Night Sports Talk: The Rolling Stones, Eddie Rosario, and another great Louie Cardinal story
Oct 25 • 46:50
Reusse Unchained: Don't give me this nine overtime crap
Oct 25 • 52:33