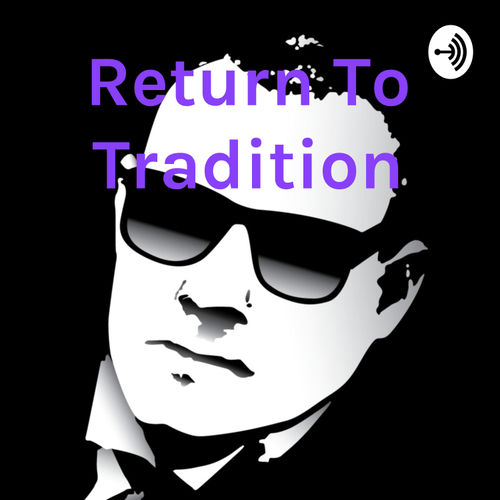 Return To Tradition
Religion-and-spirituality
Covering the crisis in the Catholic Church and its connection to the ongoing degradation of society, RtT dives into the news and history of the Church Support this podcast: https://anchor.fm/anthony-stine/support
Popular episodes
The Advent Of The Coming Of The Lord | St Bernard of Clairvaux
Dec 5 • 19:13
RtT's official Sponsor:...
When The Popes Surrendered The Church To The World
Dec 4 • 17:39
The papal tiara wasn't just an ornament the pope wore. It held powerful symbolism for the role of the papacy in the world....
Vigano: We Are Surrounded By Ravenous Wolves
Dec 3 • 19:39
Vigano's Advent meditation doesn't hold back, as usual...
The Wreckovation of Notre Dame Is Worse Than You Know
Dec 2 • 12:02
What happens when a priest decides to make a Catholic landmark secular?...
Some Unexpected Good News In A Bleak Time
Dec 1 • 13:47
RtT's official Sponsor:...
A Cardinal Often Compared To Benedict XVI Doesn't Like Traditional Catholics
Nov 30 • 12:03
First Cardinal Sarah, now this....
The Modernists Have Recruited One Of The Best Bishops To Their Cause
Nov 29 • 14:39
Some won't be surprised by this turn of events...
Judgment and the Fiery Pit | St John Vianney
Nov 28 • 16:44
St John Vianney's famous First Sunday of Advent sermon...
No Salvation Outside The Church | Fr Michael Mueller
Nov 27 • 33:05
RtT's official Sponsor:...
Bishop Schneider: We Do Battle Against The Forces Of The Devil
Nov 26 • 12:37
Some encouraging words from my favorite bishop in the Church....