Reply All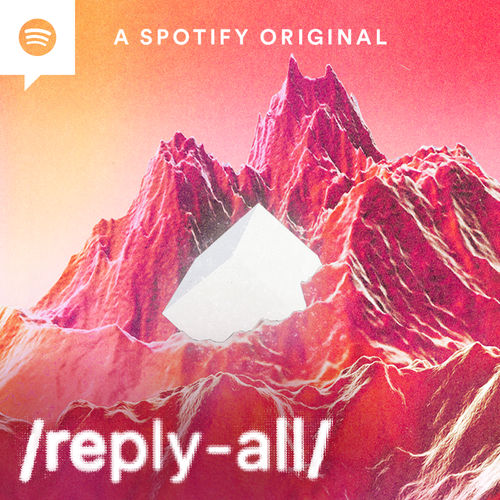 Gimlet
technology, "society & culture"
"'A podcast about the internet' that is actually an unfailingly original exploration of modern life and how to survive it." - The Guardian. Hosted by PJ Vogt, Alex Goldman and Emmanuel Dzotsi from Gimlet.
Wondering where to start with Reply All? Fans of the podcast have clipped their favorite moments: check out a list of the best episodes below. Want more podcast clips?
Get the Shuffle app.
Best Episodes
#158 The Case of the Missing Hit
Mar 5, 2020
"The Song"
4
3
A man in California is haunted by the memory of a pop song from his youth. He can remember the lyrics and the melody. But the song itself has vanished, completely scrubbed from the internet. PJ takes on the Super Tech Support case.Further Listening:Christian Lee Hutson's music :…
Read more
#149 30-50 Feral Hogs
Oct 10, 2019
"30 to 50 "
1
1
A legit question from a rural American.Asher Elbein's piece on feral hogs 
Check out similar podcasts
#86 Man of the People
Dec 3, 2020
"Someone an hour north of Seattle popularizes grunge music in the 90s completely by accident because they needed local talent to fill the air time in between their internet radio broadcasts for kangen water Present day version:"
2
This week — a new technology falls into the wrong hands.This episode originally aired in January, 2016.Pope Brock's book, Charlatan Penny Lane's documentary, Nuts! 
#173 The Test Kitchen, Chapter 2
Feb 12, 2021
"The white man's fragility means he can only accept criticism as comedy"
Chapter 2, "Glass Office": Years later, in 2018, a new wave of people of color arrives at Bon Appétit. And when their white bosses don't understand the problems they're facing, those people will decide to fix the place themselves.Check out:Jesse Sparks' portfolioElyse Inamine's InstagramRyan…
Read more