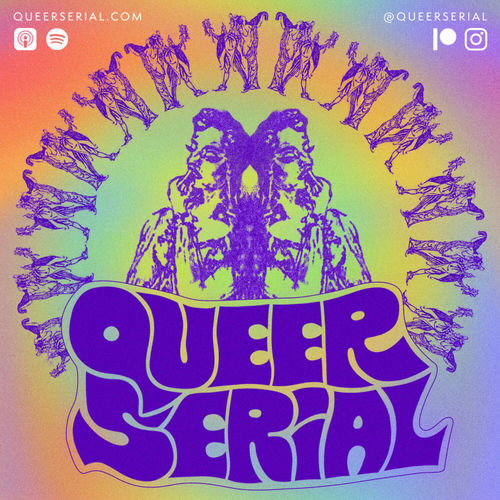 Queer Serial: American LGBTQ+ History Before Stonewall
History • Society-and-culture • True-crime
Outlaw drag queens, FBI hunts, and not-so-secret societies. Raids, riots, and romance! A true history radio drama following American LGBTQ liberation from 1924 to Stonewall. The final season! Episode Guide: queerserial.com/episodes
Popular episodes
S3 E13 ‬• Finale: "Liberation Day"
Oct 12 • 02:54:38
"2, 4, 6, 8. Gays unite to smash the State!" ...
S3 E12 Stonewall Inn • Night 2: "Gay Power"
Jul 5 • 01:03:24
"We can influence our existence—if we can only come together." ✌🏼✌🏾✌🏿 ...
S3 E11 Stonewall Inn • Night 1: "The Devil with the Blue Dress On"
Jun 28 • 01:00:07
"You already got the payoff. Now here's some more." 🔥 ...
S3 E10 "The Walls of Jericho"
Jun 21 • 01:22:42
"The Homosexual Revolution of '69 started this week in San Francisco as militant homosexuals made war on both gay and straight Establishments." • ...
E9-A "Gay Party At Police Station" • MSNY Newsletter • June 1969
Jun 19 • 05:52
"The cops herded more than fifty very elegantly dressed, and very high, male homosexuals, four women, one sex-change-in-progress, and one dog (belonging to a customer) into the paddy wagons." 🎉Evan Koepnick as MSNY President Dick Leitsch. ...
S3 E9 "Mattachine Millennia," or, "The Whole World Is Watching"
Jun 14 • 01:46:48
"One gets weary of trying to confront the people with the necessity of assessing their own history." • ...
S3 E8 "Chicago Ain't No Sissy Town"
Jun 7 • 01:28:33
"Through the blue cigarette smoke you can make out the outlines of crowded tables." • Meet me on Crilly Court. ...
E7-A "Mafia Buys Clubs for Homosexuals"
May 29 • 02:48
S3 E7 "STREET POWER"
May 24 • 01:20:51
"The drug addicts, pillheads, teenage hustlers, lesbians, and homosexuals who make San Francisco's 'MEAT RACK' their home are tired of living in the midst of the filth thrown out on to the sidewalks and into the streets by nearby businessmen" • ...
E6-A "Nationwide Ring Preying on Prominent Deviates"
May 22 • 07:48