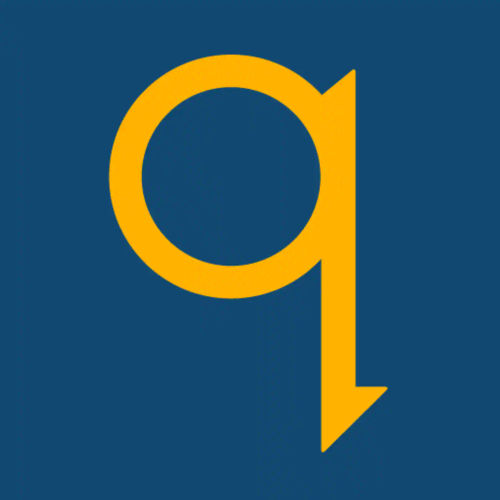 q: The Podcast from CBC Radio
Arts
Get ready to meet the artists you're talking about, and the ones you'll soon love. Whatever you're into — be it music, TV, film, visual art, theatre or comedy — q is there. Expect deep insight, and big surprises. Because on q, arts and entertainment get personal.
Popular episodes
[Full episode] Richard Jenkins, Michelle Cho, Haviah Mighty, Jim James
Nov 26 • 01:02:44
Actor Richard Jenkins explains why his latest film, The Humans, might make you reconsider how scary a Thanksgiving dinner can be. Michelle Cho, an assistant professor of South Korean film and media at the University of Toronto, discusses the success of Netflix's new horror series Hellbound. Rapper Haviah Mighty introduces us to a track off her new mixtape, Stock Exchange. ...
[Full episode] Jeymes Samuel, Jael Richardson, Paul Saltzman, Marianne McKenna
Nov 25 • 01:02:03
The Harder They Fall director Jeymes Samuel explains why it was important for him to correct the story of the Old West by putting Black characters at the forefront. As the gift-giving season fast approaches, our books columnist Jael Richardson joins us to recommend some of her favourite Canadian titles of this year. Filmmaker Paul Saltzman shares the story of how he crosse...
[Full episode] Gaby Hoffmann, Jim Corcoran, Richard Carpenter
Nov 24 • 01:05:02
Gaby Hoffmann discusses her starring role alongside Joaquin Phoenix in C'mon C'mon, and what the film might say about the connections between adults and children. Musician and former broadcaster Jim Corcoran talks about producing Gilles Vigneault's new album, Comme une chanson d'amour. Richard Carpenter discusses his new book, Carpenters: The Musical Legacy, which reflects...
[Full episode] Dave Gahan, Cecily Strong, Louie Pérez
Nov 23 • 01:00:05
Depeche Mode's Dave Gahan reflects on his career and his new covers album, Imposter, with his musical collaborators Soulsavers. Saturday Night Live star Cecily Strong opens up about her new memoir, This Will All Be Over Soon, which consists of diary entries she wrote amid the pandemic while grieving the loss of a close cousin. Los Lobos musician Louie Pérez shares a few st...
[Full episode] John Cho, Lisa Christiansen and Laina Dawes, Simon Ward, Kaya Usher
Nov 22 • 01:05:47
Actor John Cho talks about his starring role in Cowboy Bebop, Netflix's new live-action adaptation of the wildly popular Japanese anime of the same name. Our Q This music panellists, Lisa Christiansen and Laina Dawes, unpack Rolling Stone's investigation into the sexual assault and abuse claims against Marilyn Manson. Singer-songwriter Simon Ward of the Strumbellas discuss...
[Full episode] Adele, David A. Robertson, Robin de Jesús
Nov 19 • 33:20
[Full episode] Jason and Ivan Reitman, Aubrey Plaza
Nov 18 • 47:25
Introducing: Limited Capacity
Nov 18 • 31:50
Limited Capacity is a collection of six short stories about the strange and twisted ways we interact with the internet, and with each other. Each immersive episode is packed with intimate and jarring stories that are both completely familiar and somehow confoundingly alien. It's like Black Mirror for your ears. From the fiendishly clever mind of Rob Norman, co-creator of t...
[Full episode] Hiam Abbass, Chris Diamantopoulos, Dallas Green
Nov 17 • 59:47
Succession star Hiam Abbass discusses her new film, Gaza Mon Amour, and the role spirituality plays in her acting. Actor Chris Diamantopoulos talks about playing the villain in Red Notice — Netflix's most expensive movie ever — and how voicing Mickey Mouse made him perfect for the role. Singer-songwriter Dallas Green, also known as City and Colour, opens up about his music...
[Full episode] Rebecca Hall, Brian Baumgartner, Mosha Lundström Halbert, Bahamas
Nov 16 • 01:07:18
Rebecca Hall talks about adapting Nella Larsen's novel Passing for the screen and how untold truths about her own family history began to crystallize as she made the film. Brian Baumgartner, the actor who played accountant Kevin Malone on The Office, fills us in on his new book, Welcome To Dunder Mifflin: The Ultimate Oral History Of The Office. Our fashion correspondent M...