PressClub with Josh Constine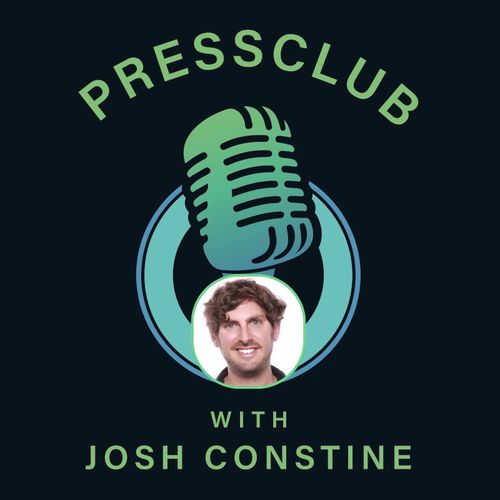 Josh Constine
business, education, news, technology
The PressClub podcast offers recordings of Josh Constine's Clubhouse show PressClub, which brings together journalists, experts, and founders to discuss tech's top stories. Your host Josh Constine is a VC at SignalFire & ex-editor of TechCrunch where he was tech's most cited journalist from…
Read more
Wondering where to start with PressClub with Josh Constine? Fans of the podcast have clipped their favorite moments: check out a list of the best episodes below. Want more podcast clips?
Get the Shuffle app.
Best Episodes
Be wrong in public: Nick Huber's career advice
Jan 5, 2021
" Nick Huber defends "boring businesses" on Pressing Threads "
10
1
1
We dig into Nick Huber's 100+ tweet thread on why the hustle-hustle culture will lead you astray, the brutal beauty of learning in public, and why to chase your tribe not the trends.
Check out similar podcasts