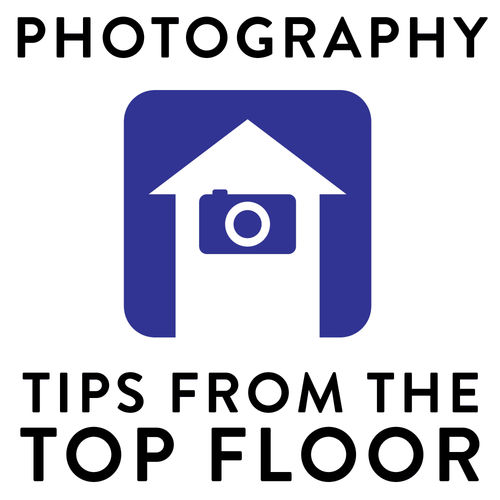 PHOTOGRAPHY TIPS FROM THE TOP FLOOR
Arts • News • Leisure • Technology
Get your questions answered and learn to see, no matter if digital or film or if you shoot mirrorless or with a DSLR. You use Nikon, Canon, Sony, Olympus, Pentax, Lightroom? Come in! Exposure, composition and the creative side
Popular episodes
906 Virtual Production
May 3 • 00:00

Chris takes worldwide pinhole day as an excuse to talk a bit about the oldest photography technique. The discussion with director, writer and photographer Jeremiah Chechik takes the two into the depths of the latest tech in Hollywood: virtual production.
...
905 Starlink
Apr 26 • 00:00

Today: Starlink, Apple's new webcams and Don Komarechka. Enjoy!
...
904 Evacuated (Are we obsolete?)
Apr 17 • 00:00

Chris talks about a profound realization he had a few years ago. It's about the way we learn and why we might benefit from a bit of Dunning Kruger Syndrome in the process. ...
903 Ten Years Invisible
Apr 8 • 00:00

The Invisible Camera is now 10 years old. Chris and Allan discuss how things were behind the scenes at the time and what came of it. If you don't know what The Invisible Camera is then please pause the podcast and watch the original video first, link below....
902 Wild Service Tree
Nov 28 • 00:00

Chris talks about wearing multiple hats, he's bringing back the MIP, a project that was 10 years in the making, and he talks with his guest Don Komarechka about image theft and about Don's latest book on macro photography. ...
901 360 Degrees of Freedom
Oct 9 • 00:00

Chris and Jon discuss the latest in 360 degree video, exemplified by Jon's latest video series VIRTUAL 360 Everest Trek...
900 UFOs Are Key
Aug 12 • 00:00
899 The Future of Photography Education
Jun 27 • 00:00

In this episode Chris looks at creativity, how it often depends on the right puzzle pieces to come together at the right time, and how a little bit (or a lot) of pressure can bring this all together and allow you to make it into something entirely new. Like the new interactive teaching platform that Chris has just released: sensei.photo...
898b A Few Words, 05-JUN-2020
Jun 5 • 00:00
898 Pick One Photo
May 3 • 00:00

Check out Chris' new video series Pick One Photo that feature Filmmaker Jon Miller, photographer Ibarionex Perello, photographer and thrower of axes Sean Galbraith, photographer and podcast co-hosts Adrian Stock and Eimear King, illustrator and animator Andres Fernandez Cordon and Hollywood director and photographer Jeremiah Chechik.
...