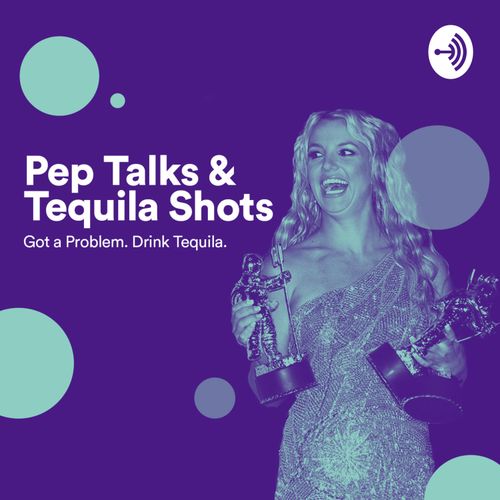 Pep Talks & Tequila Shots
Comedy
The show where we talk about your problems and ours while poking fun at daily life. Adrian, Sarah, and Mark talk about, insult, make fun of, praise, criticize, and explain life as we know it. It's like hanging out with your best friends- while having tequila. Not Amy Schumer, better.
Popular episodes
Lawyers are Ruining the World & Valentine's Day is a Hoax
Feb 6 • 41:35
The One Where Sarah Believes 9 out of 10 Taxi Drivers
Jan 25 • 42:18
2019 Just Started and We're Already Exhausted
Jan 17 • 41:41
Merry Christmas, Ya Filthy Animal
Dec 20 • 44:33
Sitting on Santa's Lap
Dec 13 • 39:11
How to Ruin a Community in 5 Simple Steps
Nov 29 • 50:46
Trick or Treating in Halloween Town with Serial Killers
Nov 1 • 43:51
Peer Pressuring Mark into Halloween
Oct 25 • 40:26
What's Waffle House and Sarah Applies to DeVry
Sep 14 • 46:54
Habits, Yoga, and What's Sarah Wearing?
Aug 29 • 55:16