Penn's Sunday School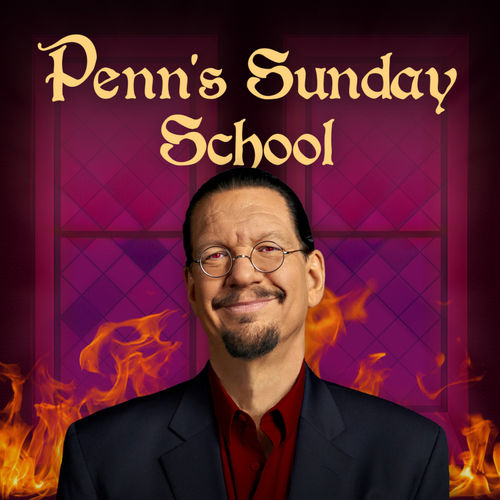 Kast Media
comedy, arts, "society & culture"
Join us as Penn Jillette, Michael Goudeau, Matt Donnelly, and YOU discuss the news of the week. We'll examine religious news, talk about monkeys, and anything else that seems funny or makes us mad. We'll also take your suggestions for things you feel like talking about. We run a live video stream…
Read more
Wondering where to start with Penn's Sunday School? Fans of the podcast have clipped their favorite moments: check out a list of the best episodes below. Want more podcast clips?
Get the Shuffle app.
Best Episodes
Wile E. Coyote Is The Only Super Genius
Feb 11, 2021
""Genius" is dismissive of hard work."
2
Viagra ties, ethical fishing, & positive thoughts about scams.See omnystudio.com/listener for privacy information.
Check out similar podcasts