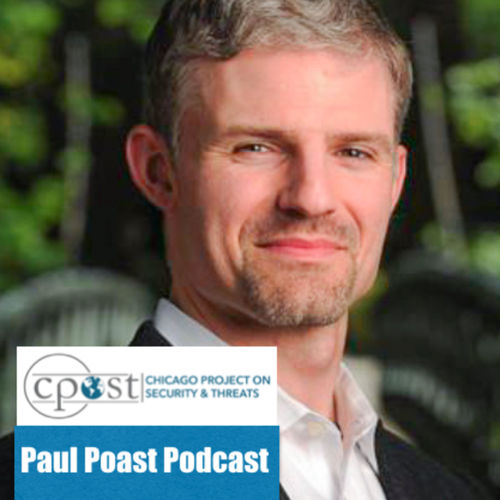 Paul Poast Podcast
Science
Welcome to the Paul Poast Podcast in which he discusses a variety of national security topics. Professor Poast is an Assistant Director of the Chicago Project on Security & Threats (CPOST) and the author of three books, The Economics of War, Organizing Democracy, and Arguing About Alliances.
Popular episodes
China: A new Cold War or a case of too much hot air?
Nov 18 • 22:04
With Great Power comes great responsibility…or lots of compromise.
Nov 11 • 17:47
What's in a name?
Oct 13 • 25:08
That awkward AUKUS
Oct 1 • 28:31
President Biden said America was back on the world stage but didn't say where on that stage. Scarcely two weeks after America's ignominious exit from Afghanistan and a costly 20-year war that has left little but destruction and anguish in its trail, America has joined Australia and the UK in another adventure....
A personal reflection on 9/11
Sep 21 • 22:53
What Over-the-horizon really means.
Sep 3 • 23:02
Looking forward in IR
Jul 29 • 27:21
Back to the future with John Mearsheimer
Jul 11 • 15:17
Biden's dialogue about dialogue , EU, NATO, and Putin
Jun 27 • 22:39
EU,China,Putin and how about a tech treaty?
Jun 10 • 18:32
The EU and Beijing have been strengthening ties towards a new "values-based investment relationship" that will protect labor and environmental standards, as well as draw China into a rules-based global order. Europe is effectively becoming the"regulatory superpower,"by exporting and defending values through sheer economic size. What can President Biden bring to the table? ...