Parental Advisory Podcast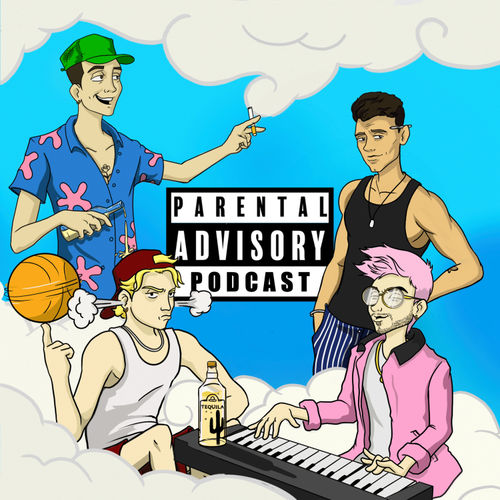 Notorious
"society & culture"
Artists Jack Gilinsky, Jack Johnson and Sammy Wilk host this entertaining podcast with their longtime friend and up and coming actor, Brant Carter. Hang out and tune in as they talk about how their impulsive decisions have led to crazy experiences! Expect unheard stories and outlandish…
Read more
Wondering where to start with Parental Advisory Podcast? Fans of the podcast have clipped their favorite moments: check out a list of the best episodes below. Want more podcast clips?
Get the Shuffle app.
Best Episodes
Our House Got Broken Into | Ep. 1
Dec 15, 2020
"Not the fish!"
1
Join Jack, Jack, Brant, and Sammy in their first episode as they talk about everything from what makes them faint to their vices about living in Hollywood!
Check out similar podcasts