Octavia's Parables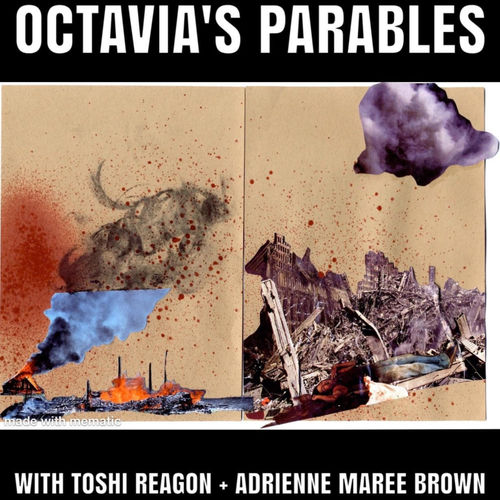 adrienne maree brown & Toshi Reagon
arts
A podcast diving into Octavia E Butler's Parable of the Sower/Talents, hosted by Toshi Reagon and adrienne maree brown. Produced by Kat Aaron.
Wondering where to start with Octavia's Parables? Fans of the podcast have clipped their favorite moments: check out a list of the best episodes below. Want more podcast clips?
Get the Shuffle app.
Best Episodes
Parable of the Sower: Chapter 5
Jul 20, 2020
"We will not move forward until that behavior stops. "
6
1
2
Rain. Free water. Amy Dunn is killed. Lauren opens up to her friend, cautiously. Toshi and adrienne dig into Chapter 5 of Octavia E. Butler's Parable of the Sower. And as always, we offer questions for you (and your people) to consider. This episode also features a song, The Water, by Toshi Reagon…
Read more
Check out similar podcasts