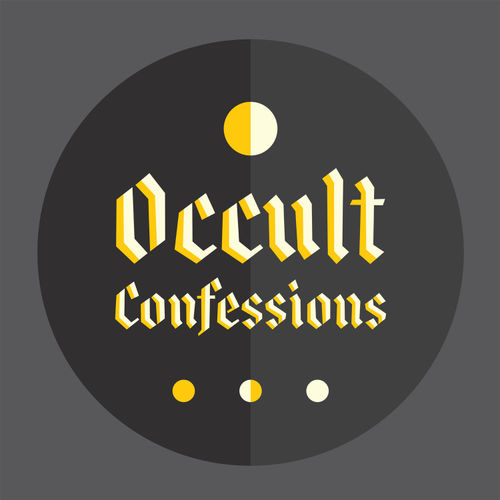 Occult Confessions
History • Society-and-culture • Religion-and-spirituality
Discover the hidden history of magic, parapsychology, and satanic conspiracy with occultism scholar Rob C. Thompson. His crew of Alchemical Actors bring supernatural mysteries to life through a blend of research, ritual, and old-fashioned radio drama.
Popular episodes
15.6: Sex Worship
Nov 26 • 01:14:17
Is the root of all religions the worship of penises and vaginas? Nineteenth-century writer and Rosicrucian-enthusiast Hargrave Jennings thought so. He said that the worship of the reproductive powers is prehistoric and at the secret origin of all of the world's religions. Eggs and palm fronds at Easter, the Hindu lingam, pagan and Judaic pillars, the Ark of the Covenant, a...
15.5: Casanova
Nov 12 • 01:13:39
On 25 July 1755, Giacomo Casanova—arguably the most famous libertine in Western history—was arrested for possession of illicit literature. Among the books authorities confiscated from his house were the Key of Solomon, the Zohar, and the devil-conjuring Picatrix. Early in his life, Casanova had attempted to enter the priesthood and he knew enough of Kabbalah to convince a ...
15.4: Return of the Crab Shell Tattoo
Oct 31 • 22:39
15.3: Christian Celibacy
Oct 29 • 01:16:17
Some scholars who think about the history of Christendom link the notion that sex is sinful or dangerous for the soul to the fact that almost all Christian religious leaders in Europe from about the fifth century until the Reformation were celibate or at least paid lip service to practicing celibacy. If sex is good, why wouldn't priests allow themselves to marry and procre...
15.2: Tantra (Part 2: America)
Oct 15 • 01:01:14
We pick up our discussion of tantra by following it across the ocean from India to America. American tantra came to focus specifically on sex. It inspired the founders of the Ordo Templi Orientis, which would go on to become a home for Aleister Crowley, Pierre Bernard's various tantric yoga and healing orders and schools, and the Wiccan pioneers Gavin and Yvonne Frost. Tan...
15.1: Tantra (Part 1: Asia)
Oct 1 • 50:38
Geoffrey Samuel loosely defines tantra as the ritual practices and tradition, within both Buddhist and Hindu Saiva sources, "that present themselves as sophisticated and elevated means for the attainment of exalted spiritual goals, yet contain constant reference to practices that seem deliberately transgressive and bizarre." These include orgies at crematoriums, cannibalis...
14.12: Fringe Psychology (Podcastisphere Special)
Sep 17 • 01:06:30
Back into the Dark Pool
Sep 14 • 02:30
14.11: Satanism and Politics (Podcastisphere Special)
Sep 10 • 01:09:40
14.10: The Ghost of Hammersmith
Sep 3 • 56:48
On the night of tuesday, January 3rd of 1804, 29 year old excise officer Francis Smith came face to face with the ghost and in an act of justice, shot down the white figure in the dead of night, determined to free Hammersmith from the ghost's reign of terror once and for all. What Smith didn't realize was that he didn't kill the ghost at all, but instead killed 32 year old...