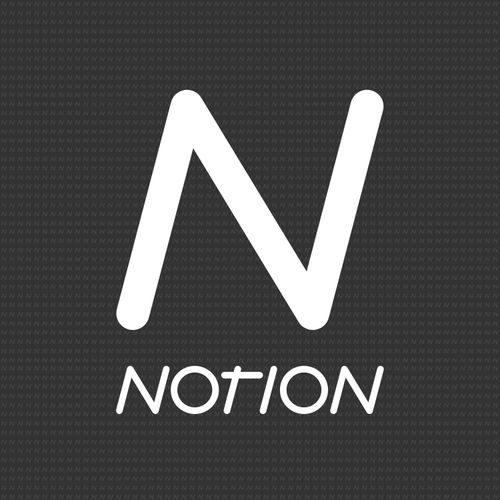 Notion Capital - enterprise tech startups
Business • Technology
Creating the conditions for extraordinary success — SaaS entrepreneurs and operators turned investors, investing in European SaaS and enterprise tech, we discuss how to accelerate success, deliver better outcomes, every step of the way. Hosted by Paul Papadimitriou and Andy Leaver.
Popular episodes
GTM14 - Preparing for the Future, with Steve Brown, Futurist, Author and previous Evangelist at Intel
Aug 11 • 43:41
For this season finale, we invited Steve Brown to embark on the journey of what's next....
GTM13 - The Great Fintech Unbundling, with Parker Crockford, previous Growth Leader at Upvest & Onfido
Aug 4 • 37:01
It's fair to say that Parker Crockford quickly became a citizen of the world; travelling and gathering experiences that have helped shape his career. In this podcast, we explore how Fintech is developing and growing in the US and Europe, and what the breakout segments look like. As ever, regulation is always lagging but can't be ignored in building a startup servicing thes...
GTM12 - The Secrets of Customer Success, with Rav Dhaliwal, Investor & previous CS leader Slack, Zendesk Yammer
Jul 21 • 41:05
It's fair to say that Rav has grown up with Customer Success (CS), starting his career in the Unix admin world at Accenture and IBM, before being catapulted into the startup world at the then young company Salesforce. Since then he's gone on to hold senior CS positions at Yammer, Zendesk and Slack, seeing first hand how CS has grown and matured as SaaS has exploded. Rav is...
GTM11 - Building, Scaling and Investing in HR Tech, with Chris Bruce, Co-Founder of Thomsons Online Benefits (now Darwin) and Pink Investment Club
Jul 14 • 38:35
It's fair to say that Chris Bruce has had some interesting twists and turns in his career before he met his co-founder and created Thomson Online Benefits. In this podcast, Chris talks through the early days of the business, how they honed the value proposition and why they had to totally rebuild the tech for the next stage of growth. After some huge scaling, Chris describ...
GTM10 - Building Effective Boards and the Operator Chair, with David Quantrell, Chair and Board Member
Jul 7 • 36:20
It is a pleasure to talk with David Quantrell about his road to becoming Chair of a number of tech businesses. After starting in the long project world of defence, and a return to school, David has gone on to two IPO's, four company sales through to running a large division of an IT giant - he's worked with well known names such as Box, McAfee and HP. All of this experienc...
GTM09 - Building and Leading in Customer Success, with Pat Phelan, Chief Customer Officer, GoCardless
Jul 1 • 46:15
With a non-traditional path into tech, Pat Phelan has been right in the middle of the evolution of the Customer Success function. In this podcast, Pat discusses how Customer Success aligns with the vision of the business, and at the same time, the needs of the customers. How this is reported to the c-suite, and how this contributes to the northstar of growth is a real mast...
GTM08 - Cyber Leadership, with Jonathan Gill, CEO, Panaseer
Jun 16 • 50:18
Jonathan 'Jono' Gill has been a student of personal growth and development ever since he held down 4 simultaneous jobs whilst still at university. It was great to sit down and chat with Jono as he talked about how his early career prepared him for the world of sales, and how this combined with the rise of the cyber industry, set him up for his latest challenge as CEO of Pa...
GTM07 - Mastering Data Solutions Marketing, with John Kreisa, CMO, Couchbase
Jun 9 • 37:30
John Kreisa has been a marketing leader at a string of data product companies, including Business Objects, Hortonworks, Docker and now Couchbase. In this episode, John breaks down his thinking on why Product Marketing is so central to a Marketing team at data software companies, and how that translates into effective sales motions. He also talks about the future of Martech...
GTM06 - Hiring GTM Leadership Talent, with Dan Hyde, CEO, Erevena
Jun 2 • 44:57
Dan Hyde co-founded Erevena over 20 years ago, with an initial focus on hiring executives for B2B software companies. In that time he's seen the market change and evolve, with the emergence of EMEA as a startup powerhouse, combined with new fast moving software categories. The war for talent is as strong as ever, with demand at an all time high for scaling and growing star...
GTM05 - Mastering OpenSource Marketing, with Ingrid Burton, CMO, Quantcast
May 26 • 36:08
Starting out as a software engineer, Ingrid Burton, CMO, Quantcast, quickly moved into Marketing during her long tenure at Sun Microsystems. Her deep experiences of Sun's early pioneering move to Open Source key software components has fuelled much of her stellar career as CMO of many leading companies such as Hortonworks and H2O.ai. There aren't many marketers who've had ...