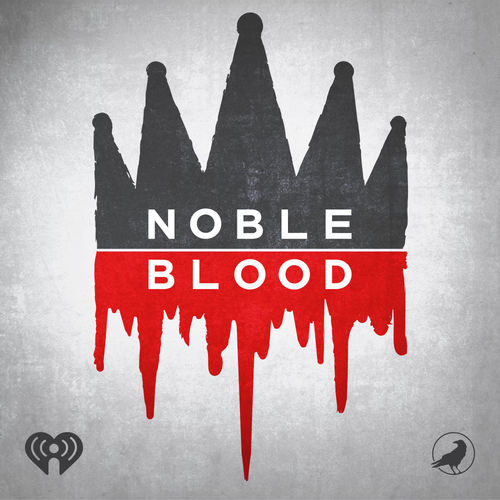 Noble Blood
History • Society-and-culture
Author Dana Schwartz explores the stories of some of history's most fascinating royals: the tyrants and the tragic, the murderers and the murdered, and everyone in between. Because when you're wearing a crown, mistakes often mean blood. New episodes every two weeks, on Tuesdays.
Popular episodes
Murder, Madness, and Eric XIV
Nov 23 • 34:41
Throughout history, there have been stories of royals going mad. But very few kings have committed murder in their fits of insanity....
The Tiger of Mysore
Nov 9 • 24:27
Introducing Episode 1 of Dana Schwartz's New Show: "Haileywood"
Nov 3 • 51:58
Hi Noble Blood fans - today we're very excited to introduce you to Haileywood, a new show that we think you'll love, hosted by our very own Dana Schwartz!...
Introducing: Haileywood
Oct 27 • 02:43
Hi, Noble Bloodfans! We're excited for the launch of iHeartradio newest original podcast, Haileywood, hosted by journalist and podcasting veteran Dana Schwartz. It's a brand new show from iHeartRadio and we think you'll enjoy it too. Don't just take our word for it, though. Check out the trailer and decide for yourself!...
Darya Saltykova, Serial Killer
Oct 26 • 25:35
In the 18th century in Russia, a noblewoman named Darya Nikolayevna Saltykova was well known in her area for treating her serfs with unique cruelty. But the true situation was far worse than the rumors. Eventually, she would be convicted of beating 38 young women to death, but many think she might have killed over a hundred more....
The Blood Countess Elizabeth Báthory
Oct 12 • 31:25
Elizabeth Báthory is famous for being one of history's most prolific serial killers, a Hungarian Countess who tortured and slaughtered hundreds of young women, protected by her power as a noble. But what is the story is a little more complicated? What if the political power that allegedly protected her was actually a target for her political enemies? Is it possible that hi...
The Mistress, the Murderer
Sep 28 • 32:15
The Runaway Duchess
Sep 14 • 31:13
The Schemes of Countess Frances Carr
Aug 31 • 32:19
The Beheading of the Cousin Queen
Aug 17 • 36:00