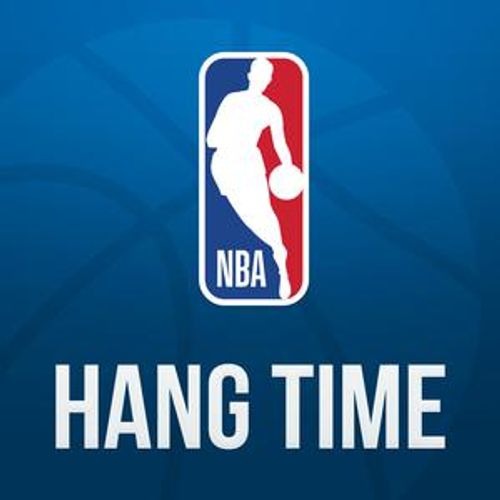 NBA Hang Time
Sports
Veteran NBA writer Sekou Smith analyzes the latest NBA news, storylines, and more with guests from around the NBA world every Monday, Wednesday and Friday!
Popular episodes
Celebrating Sekou Smith (Part 3)
Feb 19 • 01:25:34
NBA Hang Time continues to pay tribute to its longtime host Sekou Smith. His former Hang Time co-hosts Rick Fox and Lang Whitaker reflect on their bond that formed into a brotherhood. The Athletic writer Marcus Thompson and Miami Heat Courtside Reporter Jason Jackson discuss the impact Sekou had on their personal lives. Yahoo Sports writer Chris Haynes and NBA TV analyst D...
Celebrating Sekou Smith (Part 2)
Feb 17 • 56:55
NBA Hang Time continues to pay tribute to its longtime host Sekou Smith. The Undefeated's Marc Spears & writer / host Jemele Hill share stories and fond memories of their friend and colleague. Young, rising talent The Ringer's Logan Murdock & Bleacher Report's Master Tesfatsion discuss how Sekou inspired and encouraged them. The outpouring of love continues with a collecti...
Celebrating Sekou Smith (Part 1)
Feb 15 • 52:35
NBA Hang Time pays tribute to its longtime host Sekou Smith with a pair of conversations between his friends and colleagues: NBA.com's John Schuhmann & The Boston Globe's Gary Washburn and NBA.com's Shaun Powell & The Athletic's David Aldridge. The outpouring of love continues with a collection of messages from around the league....
Michael Grady and the Brooklyn Nets
Jan 12 • 26:45
Boston Celtics with Gary Washburn
Jan 9 • 24:34
Majority of the Minority with Candace Parker
Jan 7 • 19:43
Los Angeles Spark and NBA on TNT analyst Candace Parker joins the Hang Time podcast to discuss the justice movement the WNBA is driving forward. Candace shares her thoughts on how Becky Hammon served as the first woman head coach for the San Antonio Spurs, how the WNBA is the "majority of the minority in this country" and the evolution of the game....
Logan Murdock and Steph's 62
Jan 5 • 28:10
Logan Murdock of The Ringer kicks off the 2021 Hang Time podcast with his initial reaction to Stephen Curry's career high 62 points. Logan touches on how social media pressured Steph into such an incredible performance, how the rise of social media plays into the spontaneity of basketball and the importance of players utilizing their platform for social justice. Sekou and ...
The Glove, Gary Payton
Dec 29 • 26:10
Reactions and Previews with Master Tesfatsion
Dec 23 • 25:44
Bleacher Report on-air talent and senior writer Master Tesfatsion reacts to the games from Opening Night and how the dynamic duo of Kyrie Irving and Kevin Durant will be impossible to stop this season. Master shares why he's excited for the continuation of the Luka domination in Dallas, why this is Luka's era of NBA basketball and what he's looking forward to with the Chri...
Power Rankings with John Schuhmann
Dec 22 • 18:46
NBA writer John Schuhmann talks early season power rankings with Sekou Smith. They dive into their favorite teams heading into the season and which teams they expect to make a big splash. John shares some concerns for Joel Embiid and Ben Simmons and why the Portland Trailblazers will finish the season as one of the top four teams in the West....