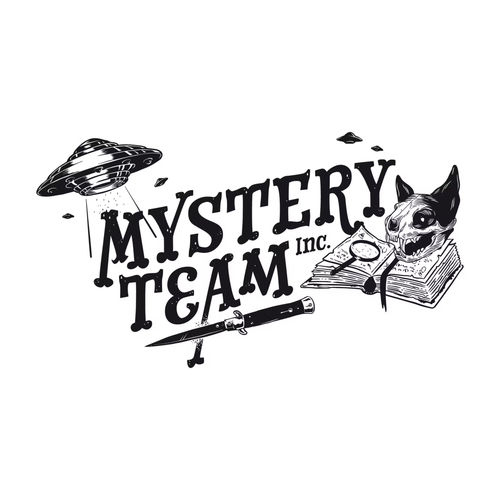 Mystery Team Inc.
True-crime
A true crime comedy podcast from co-hosts Kayla and Maggie about unsolved mysteries. Murders, Aliens, Conspiracies and Laughter.
Popular episodes
Episode 71: JonBenét Ramsey Part I - A Series of Chaotic Events
Dec 6 • 53:35
The first in a two part series about the life and death of JonBenét Ramsey. Tune in for our Tiktok Live on Monday December 20th at 7pm PST for a Post-Episode Debrief where we'll be discussing the episode, the case, and answering your questions. You can find us @Mysteryteaminc on Tiktok. ...
Episode 70: The Voynich Manuscript - Illuminated Clickbait
Nov 22 • 01:09:23
Episode 69: The Lost Colony of Roanoke - A Farce of Genocidal Proportions
Nov 8 • 01:14:04
Maggie covers The Lost Colony of Roanoke and the girls maybe solve a mystery for once. ...
Halloween Special: The Legend of Sleepy Hollow - XOXO Ichabod
Oct 25 • 01:19:39
On this Spooky Halloween special, Kayla tells The Legend of Sleepy Hollow, and Maggie takes us through the historical truth behind the legend. Happy Halloween!...
Episode 67: The Union Screaming House - The Monster Was Capitalism
Oct 11 • 01:17:47
Episode 66: The Macdonald Murders - Narcissists Love a Loophole
Sep 20 • 01:34:42
Episode 65: The Lost Treasure of the SS Central America - Absolutely Absquatulated
Sep 6 • 49:21
Episode 64: Walter Collins and the Wineville Chicken Coop Murders - Easy, Breezy, Beautiful, Murderful
Aug 23 • 38:39
Episode 63: Internet Time Traveler John Titor - You Can't Tell Tone Over Text
Aug 9 • 01:44:59
Episode 62: The Hermetic Order of the Golden Dawn - Trust Fund Goth
Jul 26 • 01:09:14