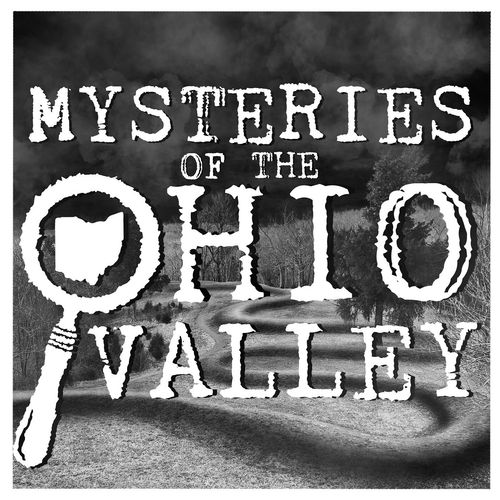 Mysteries of The Ohio Valley
True-crime
The banks of The Ohio River keep secrets and stories that often get overlooked, but not anymore. Join Nate and Devin as they dive into the dark, strange, and sometimes unexplainable happenings from Pittsburgh to Paducah, and beyond. These are the Mysteries of The Ohio Valley.
Popular episodes
S2E22 - Next In Line: The Dumler Family Murders
Oct 27 • 21:28
On a brisk October night in 1969, a husband and wife were murdered along with another family member in their upscale Cincinnati home. Nate and Devin discuss what could have gone down that, and how money and power could have been the motive. Thanks for all of your support through season 2! Be sure to keep up with us on Instagram, Patreon, and at
StoveLeg.com
for info about ...
S2E21: No Trespassing - The Pope Lick Monster
Oct 20 • 19:39
We've covered a number of legends and folk tales throughout the first two seasons of this series. From buried treasure in a Southern Illinois Cave, to mystery stalkers, and haunted insane asylums - we've chatted about quite a bit. This week's show has some of that classic spookiness, but one thing is not an urban legend - the fact that several people have hit by trains whi...
S2E20 Killer On The Cuyahoga - Cleveland Torso Murderer
Oct 13 • 25:45
The late 1930's were a time of transition and healing for most of the United States, and especially the state of Ohio. As people in the Valley began to go back to work after the Great Depression, life seemed to be bouncing back to new heights. But the neighborhood of Kingsbury Run in Cleveland, Ohio was about to drop to a horrible low. We'll dive into our last serial kille...
S2E19 Something In The Air - The Mad Gasser of Mattoon
Oct 6 • 15:42
In 1944, the quiet town of Mattoon, Illinois was shocked when a stretch of gas attacks were reported. Very little evidence was found, which led to only more questions about the alleged assailant. Could the dozens of incidents in Mattoon be due to an attacker? Could it be pollution? Or is this due to something like mass hysteria or a ghost? We discuss all of the options on ...
S2E18 - Descent Into Madness - The Trans-Allegheny Lunatic Asylum
Sep 29 • 19:47
Weston, West Virginia was home to one of the most impressive structures in all of the Ohio Valley – the Trans-Allegheny Lunatic Asylum. While the building itself was a glorious creation, the deeds committed inside are as horrible as it gets. But the terrible deeds that took place inside of the madhouse were not just committed by the patients. We'll take a look into the rea...
S2E17: A Decade Of Searching - Lauren Spierer
Sep 22 • 21:03
In June of 2011, Lauren Spierer enjoyed a night out with her friends on the campus of Indiana University in Bloomington. But after leaving the famous Kilroy's Sports Bar, she vanished, and has yet to be seen since. Thousands of tips, a dozen search warrants, and over a decade of looking for Lauren. Will she ever be found? Is this considered a "cold case?" Find out on this ...
S2E16: Gone Two Soon - Owensboro KY Disappearances
Sep 15 • 27:55
S2E15: Monkey Business - Sam The Smoking Chimp
Sep 8 • 27:14
S2E14: Murder on Pine Mountain - Jennifer L. Bailey
Sep 1 • 20:37
S2E13: The Steubenville Strangler - Barbara Barnes
Aug 25 • 19:53