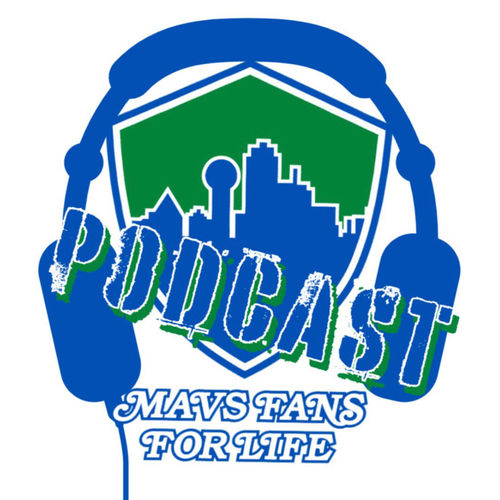 Mavs Fans For Life
Sports • News
Mavs Fans For Life brings you a weekly show, covering the Dallas Mavericks! Tune in as Landon Thomas and Josh Mazur break down all things associated with the team. This is the place to be for Mavs talk, interviews, analysis, and much more!
Popular episodes
Episode 41: Injuries, Arguments, and Losses
Dec 1 • 52:21
Episode 40: A Mavericks Thanksgiving Feast
Nov 24 • 37:09
Episode 39: Analyst, Writer, Podcaster: Brian Dameris
Nov 17 • 53:29
Episode 38: We're Going to Lose Our Sponsors
Nov 10 • 58:57
Episode 37: Wanted: Have You Seen This Player?
Nov 3 • 44:46
Episode 36: And So it Begins...
Oct 27 • 33:23
Episode 35: NBA Award Predictions
Oct 20 • 01:18:11
Episode 34: Mavs Photographer Steve Chavera
Oct 13 • 01:26:43
Landon and Josh are joined by long-time Mavs Team photographer, Steve Chavera. Steve shares about his time with the team including some interesting and maybe soon to be infamous Rick Carlisle stories, his relationship with Luka, THJ, and KP (and what their relationship looks like on the inside),  as well as what it felt to be around Dirk and the rest of the team during the...
Episode 33: Your Dallas Squids Starting Lineup
Oct 6 • 01:52:28
Episode 32: Power Forward or Center? You Decided
Oct 1 • 50:26