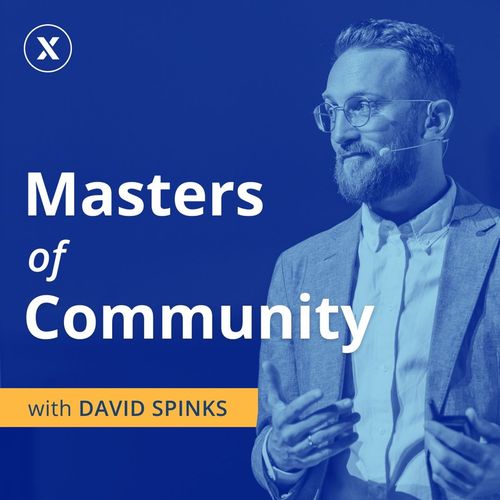 Masters of Community with David Spinks
Business
Community is more important than ever. This show brings you conversations with the top community builders, leaders, and experts in the world. Hear their stories, insights, and advice, and take your community strategy to the next level.
Popular episodes
Put an End to Boring Community Events with Jacques Martiquet
Nov 29 • 01:12:31
Learn more about Jacques and the Party Scientist's Laboratory:...
The Role of Community in Web 3.0 with Tiffany Zhong & Cooper Turley
Nov 22 • 40:26
Learn more about Tiffany Zhong:...
Making Diverse Communities Truly Inclusive with Nicole Crentsil
Nov 15 • 01:10:06
Learn more about Nicole and Black Girl Fest:...
How to Keep Localized Communities Buzzing with Dani Weinstein
Nov 8 • 57:19
Learn more about Dani Weinstein:...
[Greatest Hits] How To Build a Social Media Community with Matthew Kobach
Nov 1 • 01:01:00
Creating a Content-Centric Community with Max Rothery
Oct 25 • 01:02:34
Learn more about Max Rothery & Finimize:...
How To Give Soul To Your Community with Gabrielle Dolan
Oct 18 • 55:52
Learn more about Gabrielle:...
The Benefits of Developing A Community Strategy with Marius Ciortea
Oct 11 • 33:42
Holacratic Communities with Sahil Lavingia
Oct 4 • 47:44
Learn more about Sahil:...
Humanizing Your Community with Seth Godin
Sep 27 • 01:01:46
Learn more about Seth:...