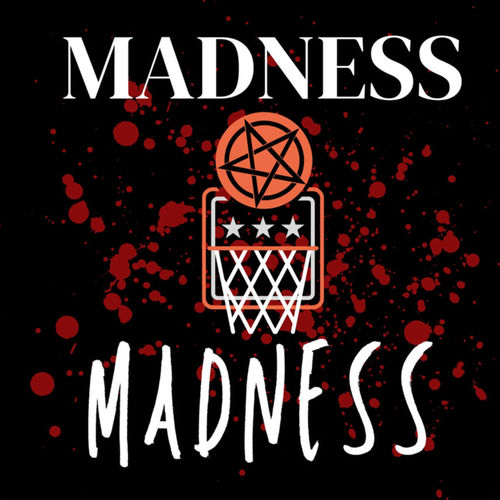 Madness Madness!
True-crime • Comedy • Society-and-culture
Erin and Amanda are sisters, librarians, and sister librarians hailing from scenic central Oklahoma, and in this series they examine and rank clubs, cults, MLMs and more to determine which one they'd most like to join. Join us for math and questionable singing.
Popular episodes
Episode 40.5: The Hot Afternoons, My God, The Hot Afternoons
Dec 3 • 12:01
Episode 40: Aesthetic Realism vs. Happy Science!
Nov 25 • 02:09:51
Happy Cultsgiving! We're celebrating today with Aesthetic Realism, a cult based on the belief that Eli Siegel, a white guy who in 1925 wrote a very long poem that includes a lot of talk about Indians and I guess solved literally everything by doing so; and Happy Science!, which doesn't actually have an exclamation point on the end of it but I refuse to stop typing it that ...
Episode 39: Taylor Camp vs. Father Divine
Nov 19 • 02:11:31
This week's episode is not that depressing at all! Relatively speaking! Taylor Camp was camp started by movie star Elizabeth Taylor('s brother)! He didn't really live there; it was less a traditional camp and more of a swath of undeveloped shoreline he gave to some hippies to piss off local Hawaiian authorities. It's that or a sojourn with Father Divine, a guy who was just...
Episode 38: MOVE vs. Bikram Yoga
Nov 11 • 02:23:44
Erin and Amanda are back, and cults have not improved while they were away! Today we examine MOVE, a '70s-era group that some might describe as The Cult Philadelphia Deserved. It was certainly better than former mayor and lifelong shithead Frank Rizzo deserved, but that's not saying a lot. You'd think literally anyone going toe to toe with Rizzo would come out looking bett...
A Message from Erin
Oct 28 • 01:14
Episode 37: UniMed vs. Aum Shinrikyo
Oct 14 • 02:02:16
The eternal dilemma: Get groped by a creepy Australian, or get terrorist-tastic with a creepy Japanese guy? Today we're rocketing to the bottom with Universal Medicine ("UniMed"), a cult literally dreamed up by a guy on the toilet to get to second base with the ladies, and Aum Shinrikyo, a cult dreamed up by a weird bully with a thing for constant terrorist attacks. Spoile...
Episode 36: The Rainbow Family vs. Kabbalah
Oct 7 • 02:20:20
Episode 35: The Church Universal & Triumphant vs. J.Z. Knight and Ramtha
Sep 30 • 02:18:11
Sometimes talkin' real fast is the same as enlightenment, especially when you're extremely sleep-deprived and possibly living in a fallout shelter because the cult you're in is definitely sure there's gonna be a nuclear war any day now. This was certainly the case with the Church Universal and Triumphant, a bunch of weirdos in Montana. Today they go up against J.Z. Knight ...
Episode 34: Larry Ray & the Sarah Lawrence 9 vs. Beta Dominion Xenophilia
Sep 23 • 02:27:31
Y'ever meet a college roommate's dad and think, "Now THERE'S a guy I want to move into the common area of our dorm room!" Man, have we got the Dad for you. In today's episode we meet Larry Ray, an insane creep who took advantage of his daughter's suitemates at Sarah Lawrence College and conned them into nearly a decade of deeply bizarre servitude and exploitation. The cult...