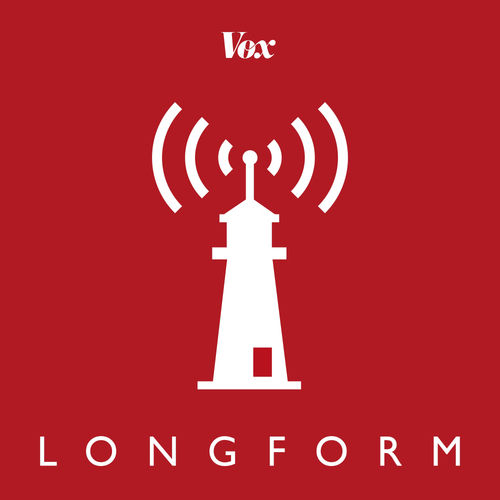 Longform
News • Arts • Education
Interviews with writers, journalists, filmmakers, and podcasters about how they do their work. Hosted by Aaron Lammer, Max Linsky, and Evan Ratliff.
Popular episodes
Episode 466: Anita Hill
Nov 24 • 45:08
Episode 465: Ben Austen and Khalil Gibran Muhammad
Nov 17 • 01:04:00
Episode 464: Casey Johnston
Nov 10 • 47:52
Casey Johnston is a journalist and editor who writes the column "Ask A Swole Woman," which now appears in her newsletter "She's a Beast."...
Episode 463: Mitchell S. Jackson
Nov 3 • 01:01:03
Mitchell S. Jackson is a journalist and author. His profile of Ahmaud Arbery, "Twelve Minutes and a Life," won the 2021 Pulitzer Prize for Feature Writing....
Episode 462: Ben Smith
Oct 27 • 58:05
Ben Smith is the media columnist for The New York Times. He was the founding editor-in-chief of BuzzFeed News....
Episode 461: Jay Caspian Kang
Oct 20 • 45:25
Episode 460: Mary Roach
Oct 13 • 57:24
Mary Roach is the author of seven nonfiction books, including her latest, Fuzz: When Nature Breaks the Law....
Episode 459: E. Alex Jung
Oct 6 • 48:38
E. Alex Jung is a senior writer for Vulture and New York. ...
Episode 458: Max Chafkin
Sep 29 • 49:05
Episode 457: Hannah Giorgis
Sep 22 • 54:45