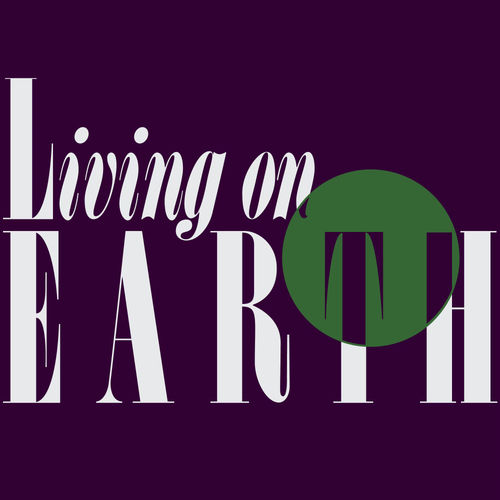 Living on Earth
News • Science
As the planet we call home faces a climate emergency, Living on Earth is your go-to source for the latest coverage of climate change, ecology, and human health. Hosted by Steve Curwood and brought to you by PRX.
Popular episodes
Bad Air Polluting Our Brains, Chemicals and the Obesity Epidemic, Team Seas and more
Dec 3 • 52:38
Air pollution causes serious damage to our bodies, sometimes resulting in premature death, and it's also messing with our minds. Depression, schizophrenia, bipolar disorder are among the mental health problems that researchers have linked to air pollution....
The Reign of Wolf 21, Plant and Planet-Centered Eating, Celebrating the "Seven Sisters," and more
Nov 26 • 53:29
"The Reign of Wolf 21" is the true love story of an alpha pair who lead their Yellowstone pack with grace, courage, and an unbreakable bond. What these wolves can teach us about love, loyalty, and leadership....
A Generational Investment, Little Progress at COP26, The Seed Keeper and more
Nov 19 • 52:37
The bipartisan infrastructure bill sets aside $1.2 trillion dollars in funding for clean water, bridges, and roads, as well as higher-tech infrastructure like EV charging stations and electric school buses. Why the implementation of these projects needs to focus on creating equitable and sustainable systems that will last for generations....
Cashing Out Coal, Saving the Tropical Carbon Bank, and more
Nov 12 • 52:37
At the COP26 climate talks in Glasgow, the US and European nations agreed to provide $8.5 billion in financing to help South Africa phase out its use of coal power. South Africa, which is experiencing yet another wave of power outages, gets most of its electricity from burning coal and is the largest carbon emitter in Africa. What international aid means for South Africa's...
COP26 Challenges, Reining In Methane, Guardians of the Trees and more
Nov 5 • 52:23
As the UN climate talks called COP26 continue in Glasgow, Scotland, all eyes are on world leaders and negotiators as they face challenges to ramp up ambition and commit to substantial climate finance....
China's Energy Crunch and Climate, Fast Food with a Side of Phthalates, Plastic Planet and more
Oct 29 • 51:34
Roughly 20 Chinese provinces are enduring rolling electricity blackouts amid a coal and natural gas shortage. How the current energy crunch intersects with China's long-term climate commitments and the prospects for China's influence at the UN climate talks....
The Carbon Offset Illusion, A New African Voice on Climate, Right Whales Struggle to Grow and more
Oct 22 • 51:38
More than 170 major companies have pledged to become carbon neutral by 2050, with many counting on carbon offsets to help them reach that goal. But critics say these offsets are often hard to verify and can give these companies a license to continue to pollute. ...
Biden Infrastructure and the Environment, Phthalates Linked to Premature Death, Author Richard Powers, and More
Oct 15 • 51:19
The multi trillion dollar budget reconciliation bill working through Congress includes billions of dollars to mitigate climate change, improve drinking water safety, and improve resiliency for coastal communities....
"Land Back" For Indigenous Peoples, Warming Arctic's "Pizzly Bear" Hybrids, Rising Seas Threaten Landfills, and more
Oct 8 • 51:38
For Indigenous People's Day we take a look at the "Land Back" movement that seeks to return land like the Black Hills in South Dakota to its original inhabitants and restore a meaningful connection to the land....
Saving Seven Million Lives from Bad Air, Fall Gardening Tips, Putting Food By for a Sustainable Harvest and more
Oct 1 • 51:31
If nations adopt new air quality guidelines from the World Health Organization millions of lives could be saved every year from deadly air pollution....