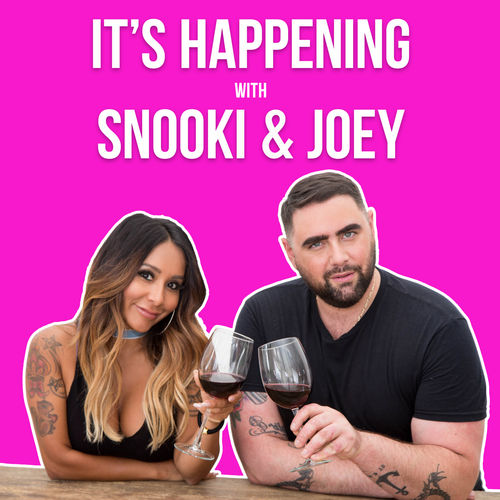 It's Happening with Snooki & Joey
Society-and-culture • Comedy • Tv-and-film
Your girl Snooki is back and she's here to spill the tea with her squirrel, make up artist, and gay best friend, Joey. Snooki and Joey will be hot messes talking hot topics; celebs, the latest news and trends, and of course, family, all while joined by their celeb friends.
Popular episodes
Hey Sis, It's Christmas!
Nov 5 • 52:10
In Memory of Chuckles
Oct 29 • 57:45
Joey and Poppy Marie
Oct 22 • 46:04
Spooky Snoopy
Oct 15 • 56:59
Ma'am, May I? ft. Barstool Pat and Tara Lynn
Oct 8 • 52:43
Irregardless Tiers
Oct 1 • 54:16
WHERE is Our Fan Page???
Sep 24 • 54:37
This week on It's Happening: Snooki and Joey are mad because their OG Facebook fan page has been deleted. Snooki has gotten in touch with Bachelor star, Colton Underwood (aka Joey's crush), to send him wine and invite him onto the show in the future. We also hear Joey's conspiracy that Kourtney Kardashian and Megan Fox have a secret thing, and his spotting of Nev Schulman ...
Gabbing About Galas
Sep 17 • 53:36
Back to School
Sep 10 • 51:40
Donder Martin Graduates!
Sep 3 • 25:59