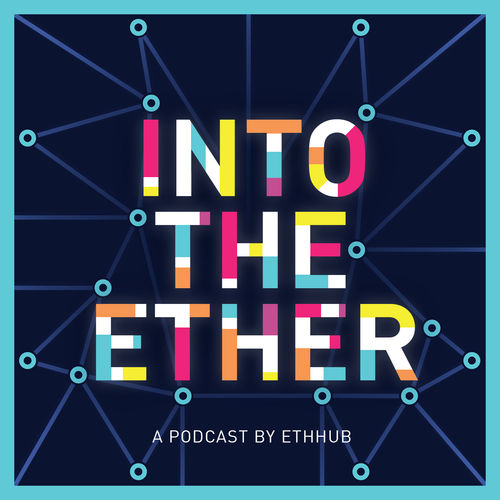 Into the Ether
Technology • Business
Into the Ether is a podcast focusing on all things Ethereum and DeFi. This podcast features in-depth discussions with prominent guests in the space hosted by Eric Conner as well as weekly news recaps featuring Anthony Sassano.
Popular episodes
EthHub Weekly #195: Beacon Chain birthday, ETHBTC ratio, BitMart hacked for $150mn, Allcoredevs updates, ZKOPRU on Gorli, Lemma launches on mainnet and Euler on Ropsten.
Dec 8 • 47:11
EthHub Weekly #192-194: The Triple Episode!
Nov 30 • 01:33:56
EthHub Weekly #191: Beacon Chain updates, Matter Labs raises $50mn, Rocket Pool goes live, ENS token + DAO, Aave v3 details and a few partnerships
Nov 17 • 47:44
EthHub Weekly #190: ETH all-time high, Facebook rebrands to Meta, Optimism details EVM equivalence, Across Protocol, Phonon introduced, Adobe adds NFT support and Immutable + ESL partnership
Nov 8 • 48:03
EthHub Weekly #189: ETH all-time high, Altair eth2 upgrade, NY crackdown on centralized crypto lending, Obol Network, Sismo, Element raises $32mn, Influence game and Polygon + DraftKings
Oct 30 • 48:15
EthHub Weekly #187-188: Merge interop recap, Coinbase NFT platform, Bitcoin ETF, Optimism donates to public goods, StarkNet alpha, Arbitrum Nitro, UniSync and Flashbots Protect
Oct 22 • 51:02
EthHub Weekly #186: Eth2 interop event, Altair live Oct 27th, Virgil Griffith please guilty, ChainSafe launches nodewatch.io, OVM 2.0 is coming, Visa building a Layer 2 on Ethereum and Connext NXTP is live
Oct 11 • 47:25
EthHub Weekly #185: China crackdown, Coinbase drops lending product, what's new in eth2, Sorare raises $680mn, layer 2 bridge updates and Aztec 2.0
Sep 29 • 46:37
EthHub Weekly #184: Market sell-off, OpenSea insider trading, Optimistic Ethereum update, Polygon and EY team up, Hop Protocol adds Arbitrum, ENS "sign in with Ethereum" and 0xMaki steps down from lead at Sushiswap
Sep 21 • 47:52
EthHub Weekly #183: Gitcoin season, NFTs cool off, Coinbase SEC troubles, Arbitrum's big week, Rocket Pool mainnet date and Polymarket NFT price floor markets
Sep 15 • 46:36