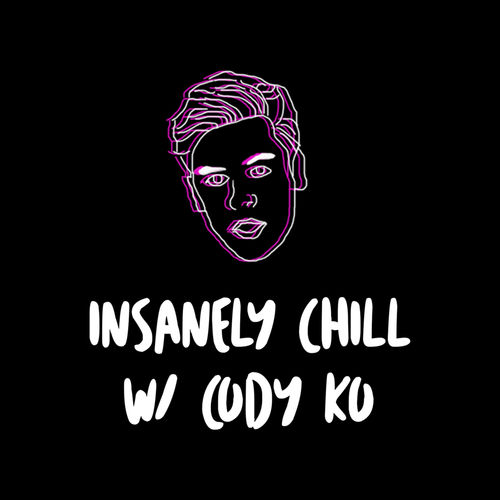 Insanely Chill w/ Cody Ko
Comedy
Comedian and YouTuber Cody Ko talks to himself about PRESSING ISSUES. itunes: https://itunes.apple.com/us/podcast/f*ckin-chillin-w-cody-ko/id1189852741?mt=2 google play: https://play.google.com/music/listen#/ps/Izy5mqvdq6ue3ciksluiwxaotqm
Popular episodes
Starting over Ft. Felix Cartal
May 2 • 57:47
Trying to pretend I know about music Ft. Aries & Ramzoid
Mar 29 • 01:05:10
I got really into these dude's videos about 6 months ago so it was an honor to have them on the podcast. We talk about music and production and how YouTube helps/hurts their career....
Grom Life Ft. Josh Ovalle & Lucas Ovalle
Mar 21 • 01:44:40
My longest episode yet. I talk to my friends Josh Ovalle (@filmquaker) & his brother Lucas (@boysru1e) about anime, YouTube chess matches, and lots of other stuff....
Eating rattlesnake w/ Scott Cruft & Caleb Kumiko from BAD CANTEEN
Mar 14 • 01:05:33
Cadet Kel Ft. Victor Pope Jr & Noel Miller
Mar 7 • 01:07:33
I talk to my friends/comedians Victor Pope Jr and Noel Miller about Vic's breakout role, standup comedy, and battle rap....
Big Staple Ft. Danny Gonzalez & Drew Gooden
Feb 28 • 01:34:03
I talk to my friends/youtubers Danny Gonzalez and Drew Gooden about inventing YouTube, commentary videos, and big staple conspiracies....
Full send Ft. NELK
Feb 24 • 58:27
I talk to the boys about pranks, road trips, and the full send....
Interviewing famous dietitian Joe Santagato
Jan 24 • 01:08:07
I talk to Joe Santagato about dieting, summering in Antarctica, and farting in church....
Kicked out of highschool Ft. Josh Ovalle
Jan 10 • 01:30:32
I talk to my friend and filmmaker Josh Ovalle about getting expelled from highschool, the #brennantaylorchallenge, and a past beef....
Ep 53 - Bozo The Clown
Dec 27 • 41:15
I talk about making music, going through customs, and bozo the clown....