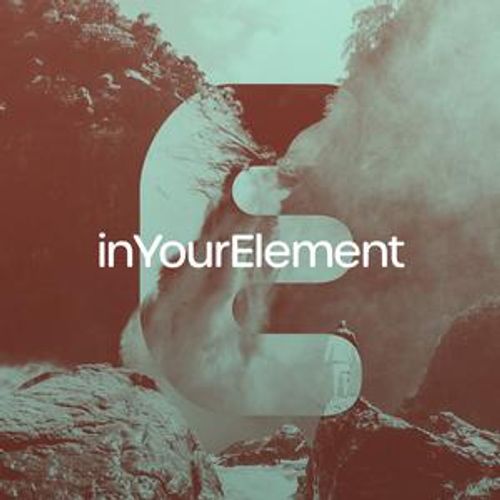 InYourElement
Education • Society-and-culture • Business • Health-and-fitness • Arts
Helping you find your element, by uncovering stories of people living in their element, interviewing everyone from top business performers to athletes and professors. 
Popular episodes
[Spoken Solo] Stuck
Aug 29 • 02:40
It's been a while. InYourElement is being reinvented, thanks for your patience....
EQ, the modern day superpower with Noble Gibbens
Jul 11 • 56:23
To Hell and Back with Barke Faraj Kamuss
Jul 4 • 01:01:18
Some people have the misfortune of going through extreme hardship, pain, and suffering in life. It becomes so easily to develop a victim mentality and throw in the towel. Few have the courage to use that suffering and become a version of themselves that was stronger than they've ever been....
Jostling brains with Jocelyn Brady
Jun 27 • 45:56
In this one, Jocelyn Brady - Brain Coach from Portland, Oregon shows us how we can mix neuroscience with storytelling and humour to captivate the hearts and minds of those we want to influence....
You don't need eyes to see
Jun 20 • 51:30
What did you previously think you were incapable of? How about completing a marathon without sight? In your sixties? It turns out, if you're like Gail, you don't need eyes to see....
Achieving Total Mental Performance
Jun 13 • 49:40
Frustration and not feeling good enough are no strangers to many of us Type-A go-getters. For a lot of people, this constant pressure often does lead to success, but with a cost....
You are the story
Jun 6 • 50:03
Whether you're pitching your next startup, or trying to score some extra points with the barista - telling a good story can supercharge your ability to connect with others....
InYourElement - Trailer
Jun 5 • 01:17
Building an audience-driven $55k/month startup with Arvid Kahl
May 30 • 56:26
If you want to build a great product, a large audience, and a big heart, build empathy....