In The Thick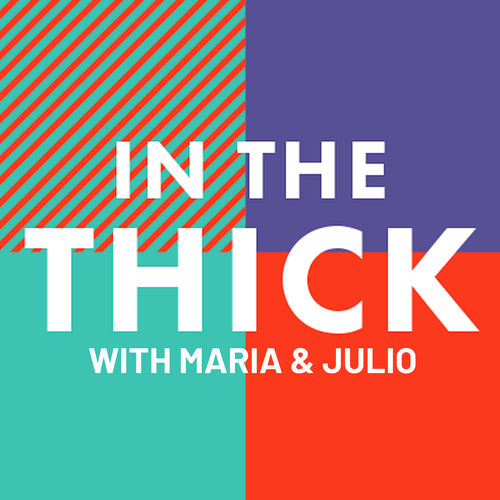 Futuro Media
news, "society & culture"
Journalists of color tell you what you're missing from the mainstream news. Co-hosted by award-winning journalists Maria Hinojosa and Julio Ricardo Varela, IN THE THICK has the conversations about race, identity and politics few people are discussing or want to discuss.
Wondering where to start with In The Thick? Fans of the podcast have clipped their favorite moments: check out a list of the best episodes below. Want more podcast clips?
Get the Shuffle app.
Best Episodes
The Latino Vote
Oct 27, 2020
"Political leaders looking for issues to talk about while skirting the most important one "
1
Maria and Julio are joined byMike Madrid, co-founder ofThe Lincoln Projectand partner at the public relations firmGrassrootsLab, andLili Gil Valletta, CEO and co-founder of the big data analytics firmCien+andCulturIntel. Together, they unpack the nuances of the Latino voting bloc and discuss the…
Read more
Check out similar podcasts