In Plain Sight: Lady Bird Johnson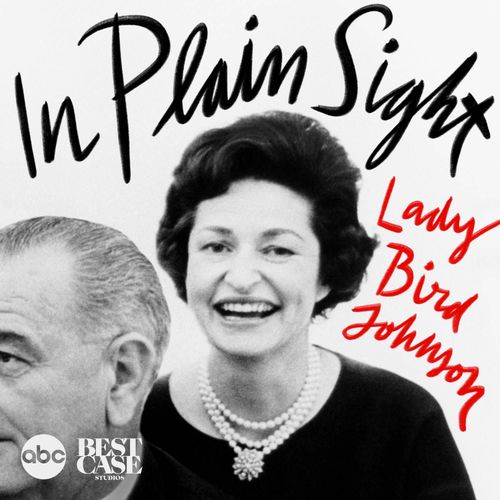 ABC News
history, "society & culture", news
"In Plain Sight: Lady Bird Johnson" presents a surprising and original portrait of Lady Bird Johnson, told in the former first lady's own words -- from over 123 hours of her White House audio diaries, heard here largely for the first time ever. It recasts Lady Bird's role in the Johnson White House…
Read more
Wondering where to start with In Plain Sight: Lady Bird Johnson? Fans of the podcast have clipped their favorite moments: check out a list of the best episodes below. Want more podcast clips?
Get the Shuffle app.
Best Episodes
Ep. 2: Thank You, Mrs. Vice President
Mar 1, 2021
"I would call Lady Bird Johnson's audio diary a personal journal podcast from the 60s 70s. The quality preserved is awesome "
1
There are moments in Lady Bird's audio diaries that truly re-write the known history of LBJ's presidency. This episode includes one of the most consequential. In a memo to Lyndon just five months into his presidency, Lady Bird predicts how the Vietnam war will derail his administration, and…
Read more
Check out similar podcasts